HOME

DECOR AND FURNITURE
Mirrors with built in lights are a key element in
the design of spaces.
 Cantoni's mirrors with built in lights are special home decor and furniture objects intended for exceptional locations such as luxury hotels, spas, fashion houses and prestigious commercial spaces, but they are also ideal for elegant residential spaces thanks to their impeccable design. Mirrors with built in lights are no longer just a simple furnishing element, they have become a structural item in spaces where light stands out.
Bedroom furnishings
The original aesthetic balance played between innovation and tradition makes Unica illuminated and backlit panels and mirrors perfect for use in a bedroom. The perfect gradation of direct and indirect light creates a comfortable, charming and functional environment. The high degree of customisation possible and the made-to-measure production approach make it a highly versatile product.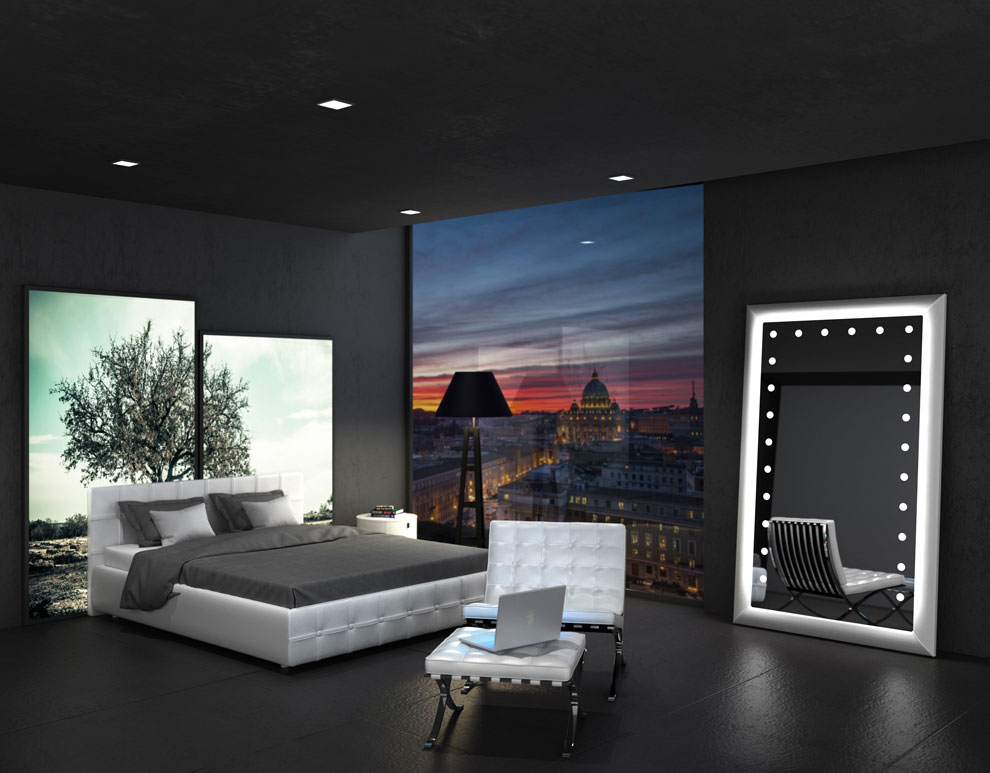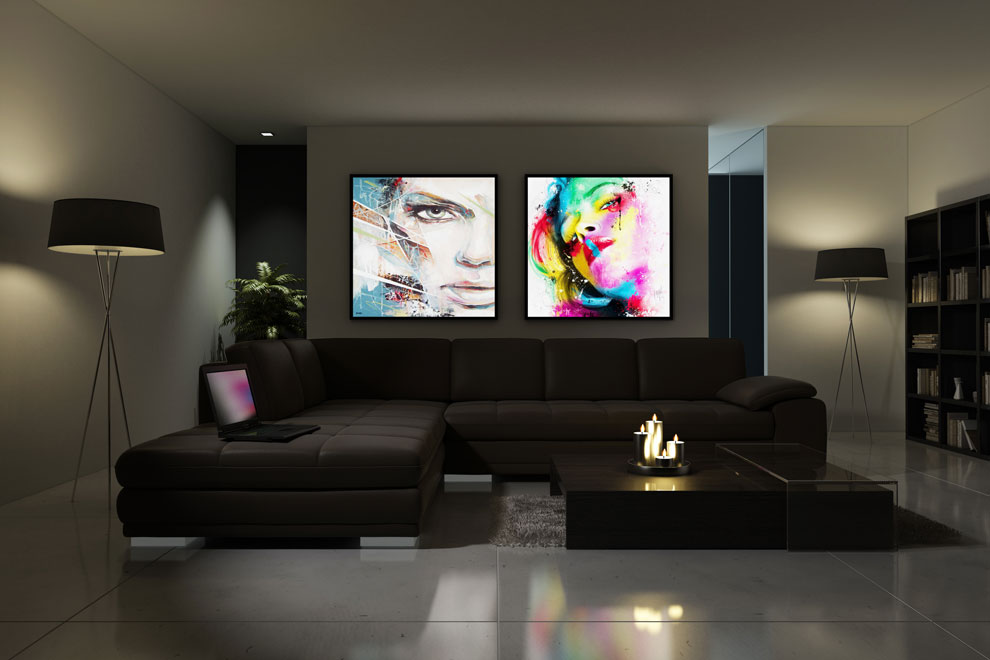 Living room furnishings
The enveloping, well-balanced and non-invasive light, the large mirrored surface, perfect to the micron, the clean lines and the variety of frames available make Unica mirrors with lights for bedroom the perfect accessories for the living room. The solid colours of the Visual backlit panels evoke wonderful atmospheres, bringing the walls to life with new images.
Bathroom furnishings
Cantoni has conducted research into aspects related to the appearance and form of the product, alongside continuous technological research: this has led to the creation of the I-light, a patented lighting system that is unique in the world, which Cantoni installs in all of its mirrors with lights: the light points created by professional diffusive lenses set into the surface of the glass generate bilateral light, which caresses and envelops the figure. It is ideal for body and facial treatments.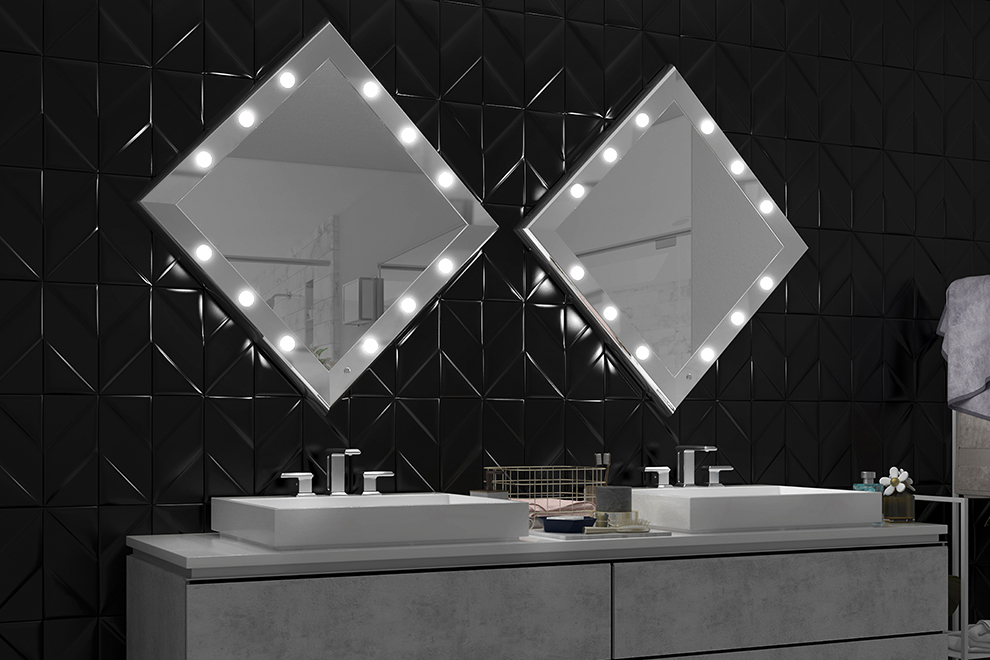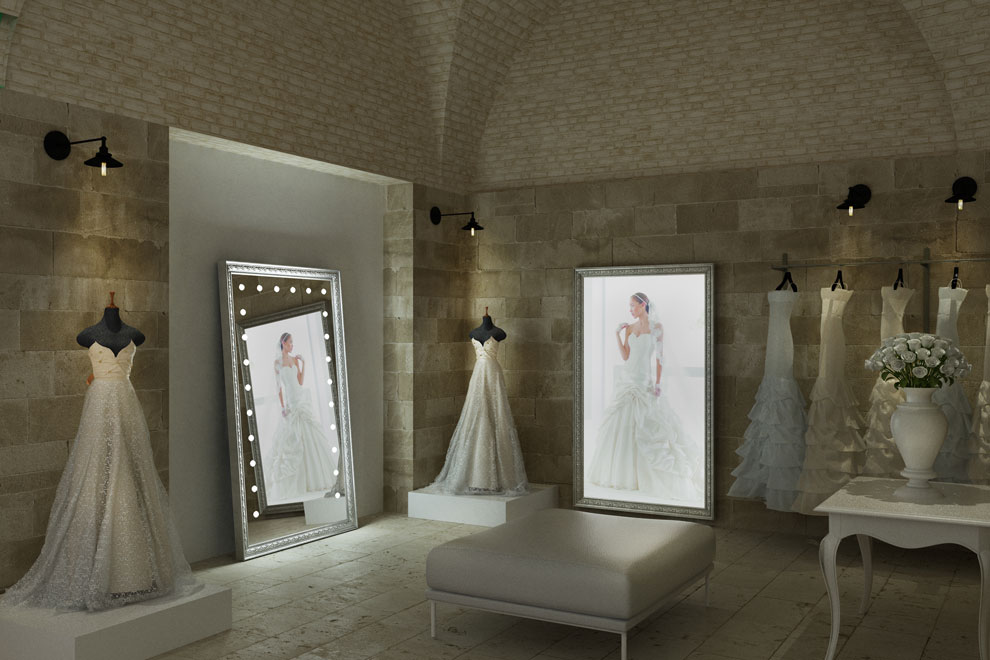 Retail furnishings
Unica by Cantoni illuminated mirrors and backlit decorative panels are special objects that are perfect for elegant commercial spaces. The high degree of customisation offered and the attention to detail combined with the perfection of the mirror, the I-light lighting system and the non-deformable structure meet the needs of architects and interior designers as well as individual customers.
Salon furnishings
The design and furnishing of beauty salons requires mirrors that combine stunning design with intuitive and functional use specifically designed for industry professionals. Cantoni puts its twenty years of experience in the beauty industry to good use, proposing flexible solutions to meet the most varied furnishing needs, whatever the size or style of the space, creating elegant and technologically advanced work stations.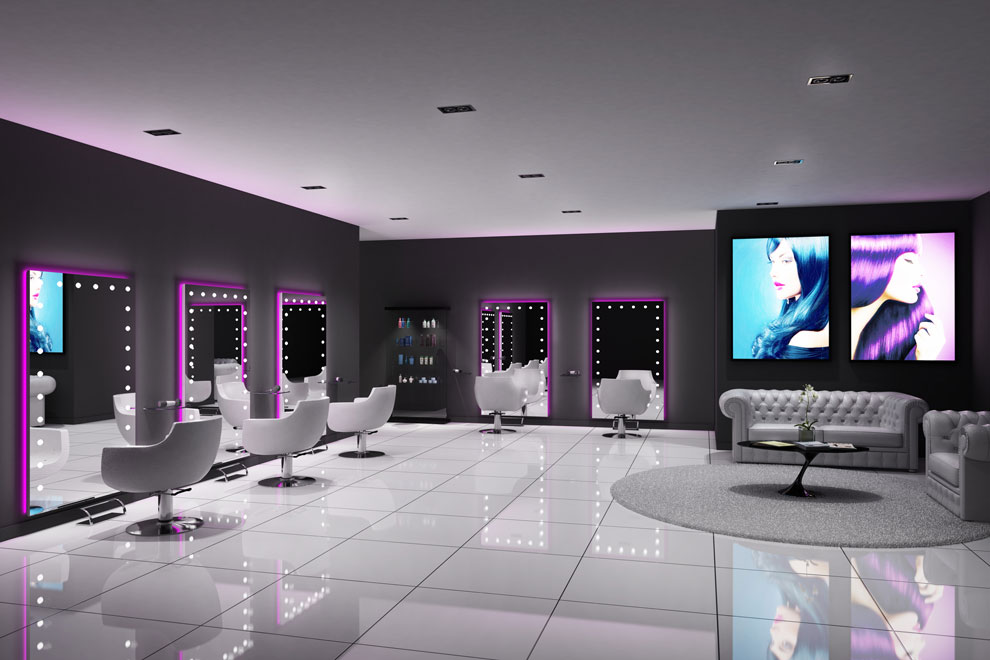 Our mirrors are unique pieces.
If you would like a design, quote or information