MH Range Of Mirrors
You flood me with light of the immense

MH high-end

 Hollywood mirrors with lights
Range of wall-mounted mirrors
with front and back lighting
Unica Hollywood mirrors with lights  by Cantoni are developed around a distinctive curved construction is applied to the intrinsic material strength of aluminium, adding lightness and movement to the glass. A stylistically impeccable exploration of form that skillfully mixes elements of traditional and modern styles to create elegant, stunning and comfortable spaces.
The opaline lenses, set directly into the reflective surface, cut with high-precision instruments, diffuse light generated by I-Light technology incorporated into the structure of the mirror in a thickness of just 6.5 cm.I-light is a lighting technology that recreates the colour rendering and incidence of sunlight with absolute perfection.
RGB or WHITE backlighting, flush mounted within the frame and separate managment, is spread at a radius of 180° from the special profile of the anodized aluminium frame. These objects of elegant design, true sculptures of light, focus the attention on you and fit easily into any space, adorning it with reflections.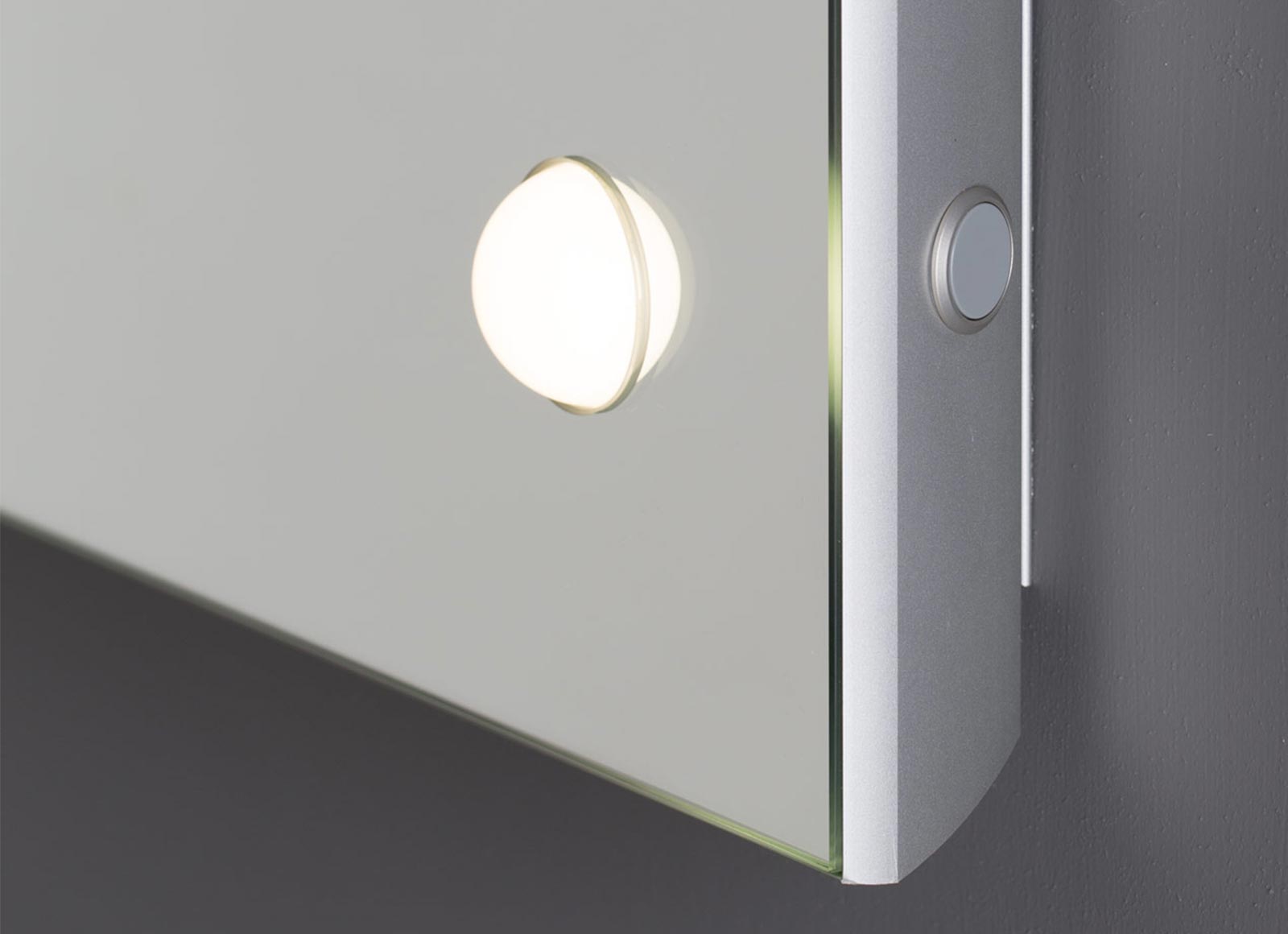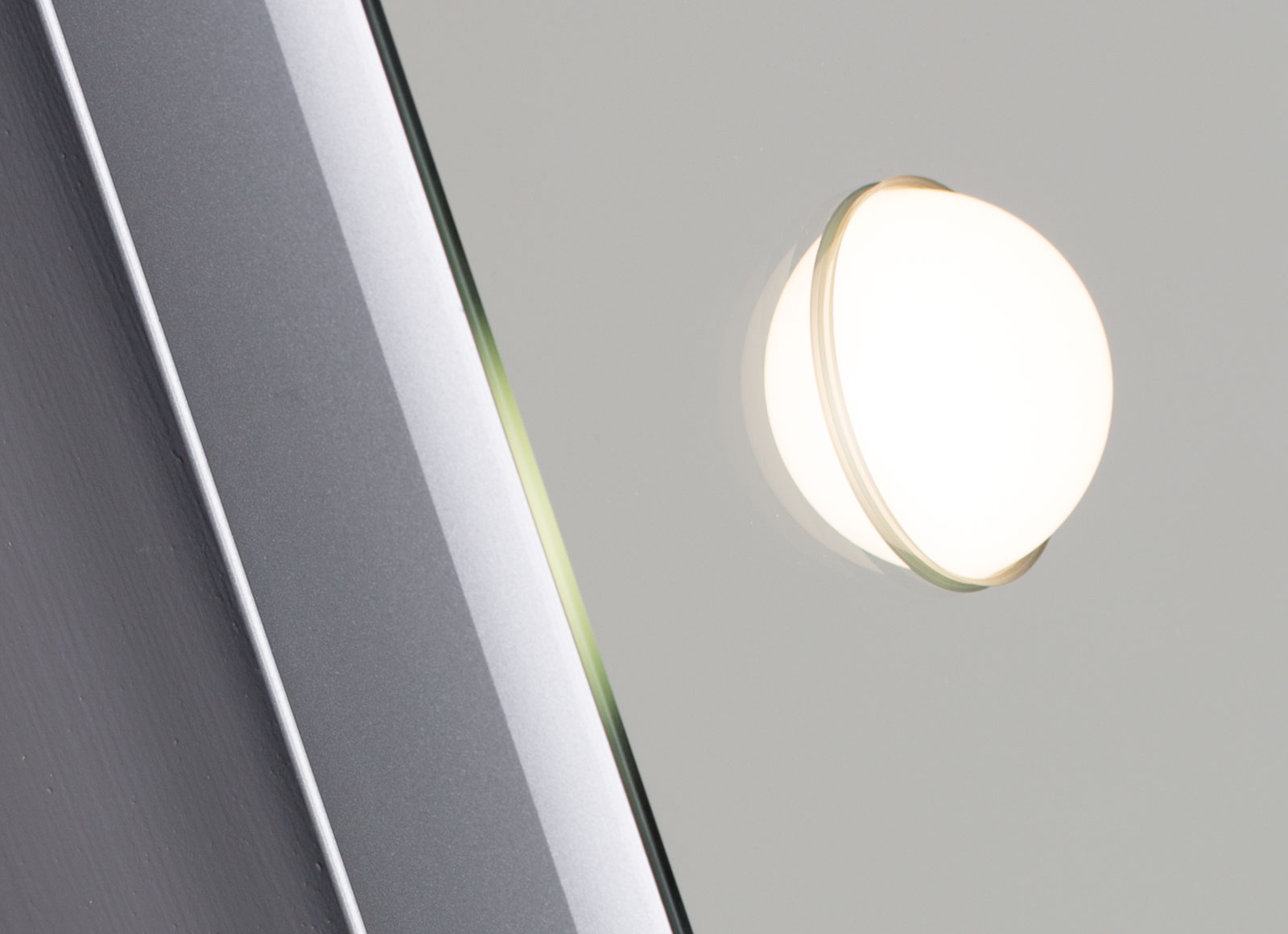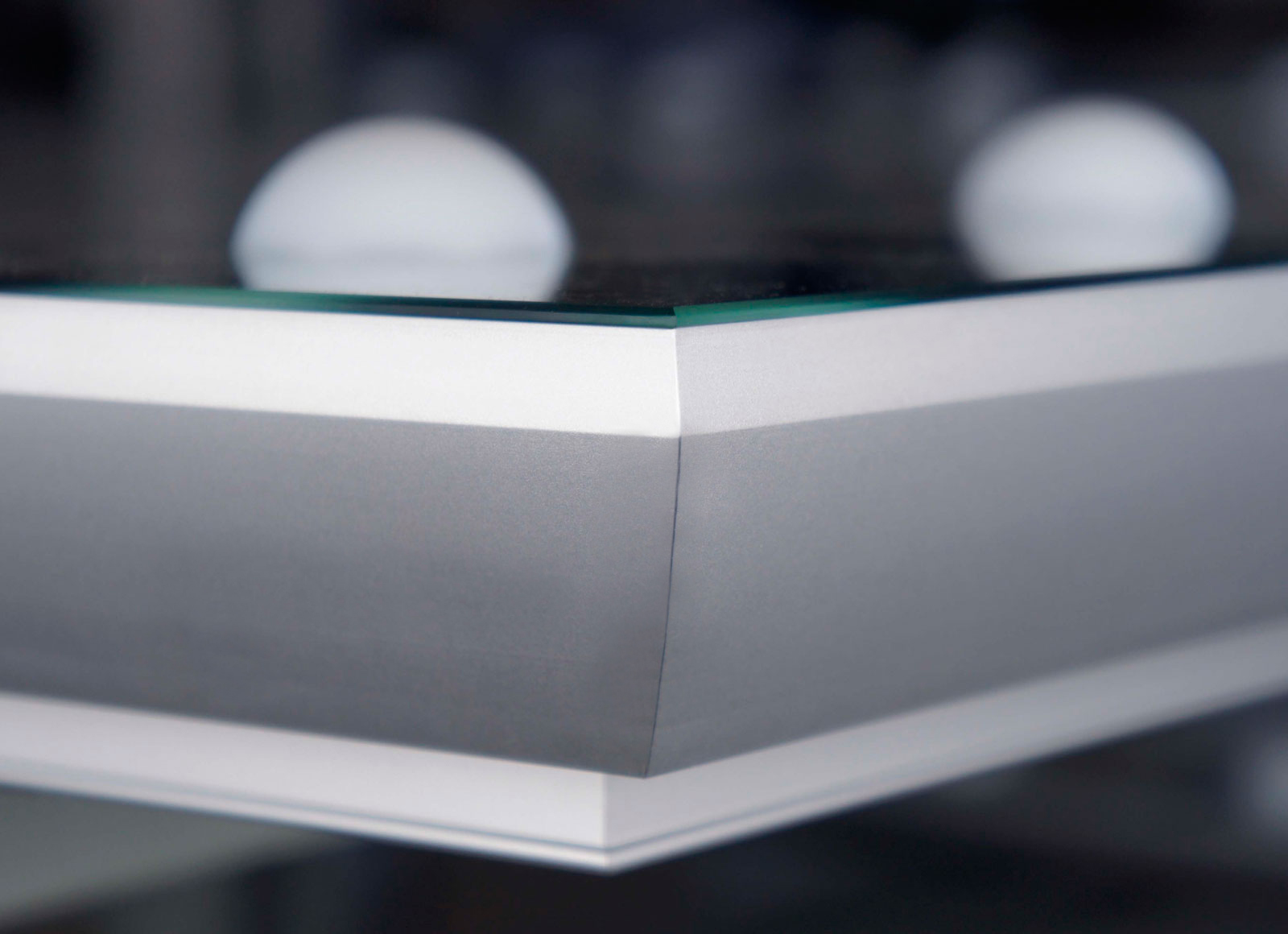 MH CATALOGUE
download the PDF version
 INFORMATION
Would you like to buy a MH mirror with lights?
The MH Hollywood mirrors with lights include mirrors with direct and indirect lighting in 4 mm silver-coated float glass enclosed in an anodized aluminium frame with a convex profile capable of spreading the backlighting flush-fitted within the frame at a radius of 180°. Models with freestanding supports are also available.
65 mm frame in anodized aluminium
Mirror resistant to corrosion (10X) and scratches (3X)
Safety film
I-light dimmable light lenses
Kelvin: 4200°
Guaranteed lifetime hours 100,000/h
Separate backlighting managment
Integrated side actuator
110-240V compatible
Low energy consumption
No photobiological risk
CE certificationgical risk
White or RGB backlighting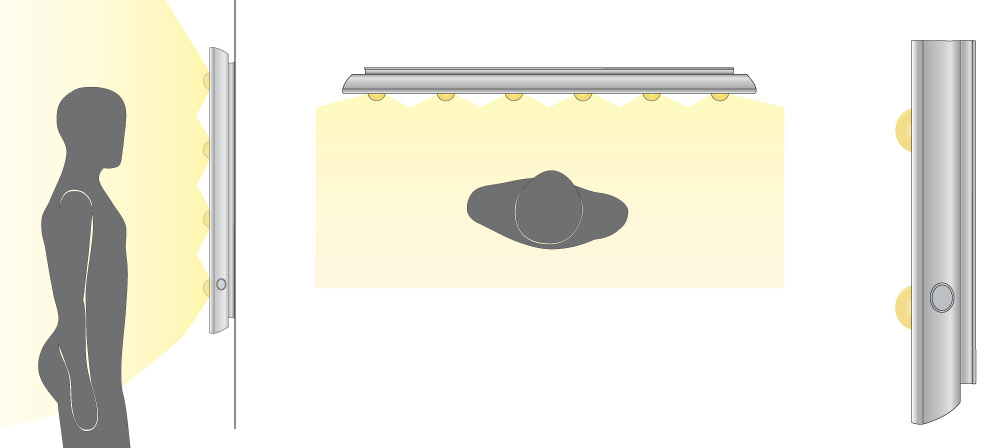 The spacing between and the number of the I-light lenses for each mirror is the perfect one to light up the full source of the mirror and the mirrored image, with no shadow areas.
For further options and max and min size, see 'Customisation options' below





Natural light 4200° Kelvin










Complies with the essential requirements of EU directives applicable to the product:
Low Voltage Directive 2014/35/EU, Electromagnetic Compatibility Directive 2014/30/EU and ROHS Directive 2011/65/EU, when installed in compliance with these instructions.
Applicable harmonised regulations:
EN 60598-1:2015, EN 60598-2-1:1989, EN 62031:2008+A1:2013+A2:2015, EN 62471:2008, EN 61347-1:2008+A1:2011+A2:2013, EN 61347-2-13:2006, EN 62479:2010, EN 55015:2013, EN 61547:2009; EN 61000-3-2:2014; EN 61000-3-3:2013
Standard Anodized Finish
ACH – Matt chemical silver
Other finishes are available on requested
Made-to-measure also available
Various standard sizes ( see 'sizes available')
Also available without light
Made-to-measure also available
Min. size 700 mm Max. size 1850 mm
Max 30 I-Light lighiting sources
Customisable with customer logo
Cantoni will assess feasibility, methods, costs and times for the customisation of products on a case-by-case basis.
Our Hollywood mirrors with lights are unique pieces.
If you would like a design, quote or information