Unica by Cantoni wall and floor mirrors are the synthesis of our commitment to design, innovation and functionality.
The technology of our mirrors with lights represents the next generation of LED lighting for design furniture: no bulb, but high refractive lenses able to illuminate the figure evenly.
Unique mirrors, customizable in a wide range of finishes or by dimension.
Which light is good for a mirror?
Emotional lighting is one of the most distinctive features of the Unica collection, a complete range of lighted mirrors conveying all of the expressive power of modern luxury.
Each mirror is the fruit of Italian master craftsmanship and is a unique piece, harmoniously combining design, technological innovation and function. The mirrors are equipped with I-Light technology, patented lighting technology that recreates the colour rendering and incidence of sunlight with absolute perfection.
A stylistically impeccable exploration of form that skilfully mixes elements of traditional and modern styles to create elegant, stunning and comfortable spaces. They find the perfect placement as bedroom and bathroom mirrors, but you can get inspired to light up an hallway or renovate a living room. And of course, for professionals, a modern salon mirror with lights is also the best investment to revamp your beauty salon.
Download the full catalogue of Unica furnishing solutions: wall and floor standing mirrors, and led light wall panels.
All standard sizes and finishes to start designing
Wall mirrors with lights – Contents and related projects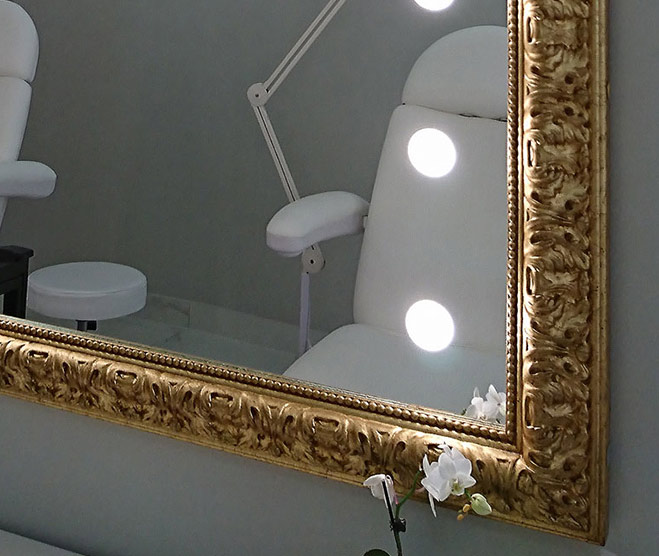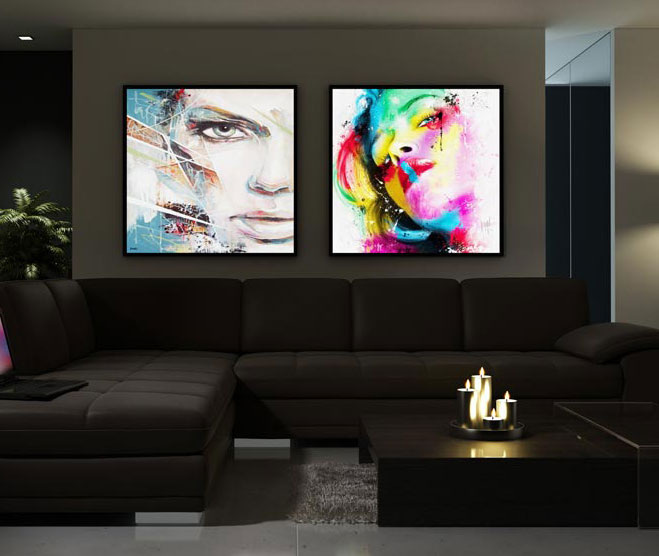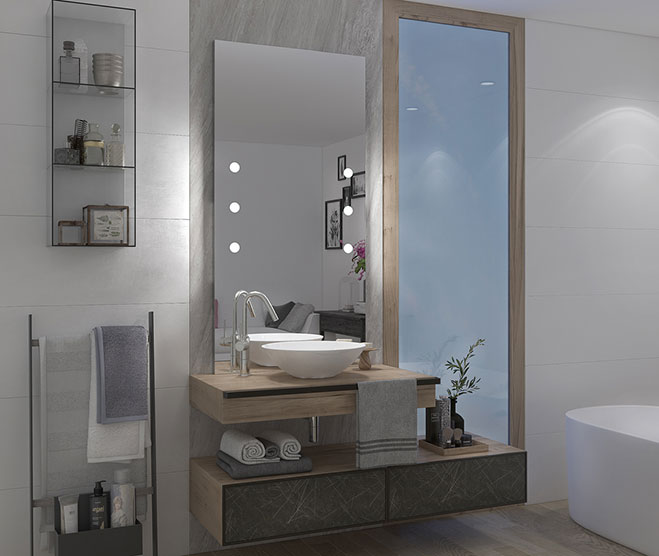 HOME AND RETAIL DECOR IDEAS
If you have found your mirror and want to explore the customization options