Unica wall mounted mirrors with lights
Every mirror is a unique piece, an ensemble of design, style,
innovation and function
The 'Unica' range includes luxury wall mounted mirrors with lights, mounted and freestanding mirrors with clean, minimal lines and a strong focus on functional aspects, a fundamental feature for an object of design. Emotional lighting is one of the most distinctive features of the Unica collection, a complete range of lighted mirrors conveying all of the expressive power of modern luxury.
Each mirror is the fruit of Italian master craftsmanship and is a unique piece, harmoniously combining design, technological innovation and function. The mirrors are equipped with I-Light technology, patented lighting technology that recreates the colour rendering and incidence of sunlight with absolute perfection.
A stylistically impeccable exploration of form that skilfully mixes elements of traditional and modern styles to create elegant, stunning and comfortable spaces. Salon mirrors with lights are also the best investment to revamp your beauty salon.
The I-Light technology meets Hollywood
Unica's mirrors meet Hollywood riproducing the elegance of the Hollywood mirror became functional by the I-light technology system by Cantoni.
Mirrors CATALOGUE
download the complete catalogue for the Unica range of wall-mounted lighted mirrors
Wall mounted mirrors with lights – Contents and associated projects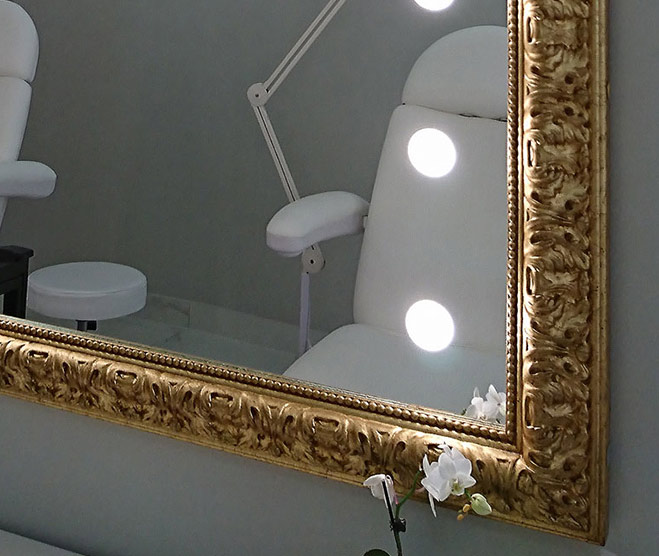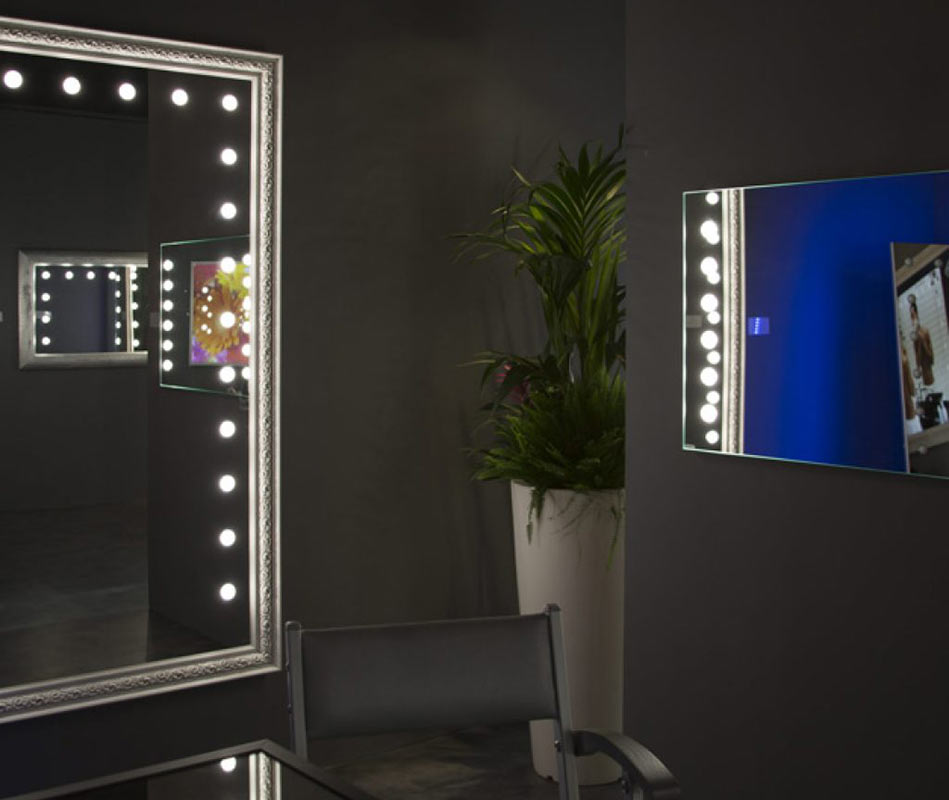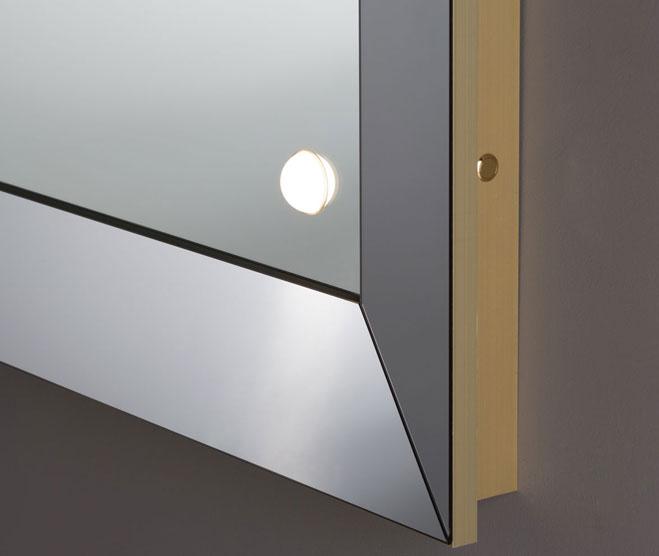 Our mirrors are unique pieces.
If you would like a design, quote or information