Furnishing

with light
A flexible and dynamic system for
furnishing any space with your emotions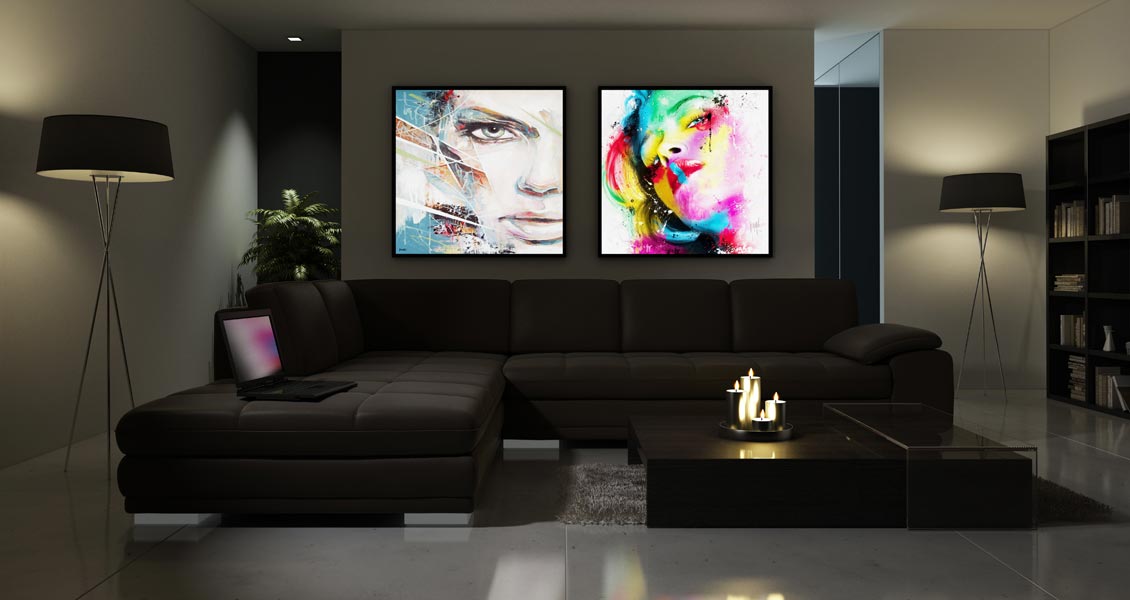 Unica living room ideas can be a starting point for your next decorating project. The solid colours of the visual backlit posters evoke wonderfully charming atmospheres, bringing the walls to life with new images. To furnish living rooms and multifunctional spaces in the home, Unica by Cantoni tells of environments strongly characterized by the taste of those who live there: backlit frames of every size and shape, small and enclosed in decorative frames, like portraits, or simple and developed in a modular style to cover large surfaces with the images we love the most.
Emotions that change over time
We believe that spaces need to grow with those who live in them. That is why the images in our backlit panels can be changed very easily, so they will never look tired or outdated.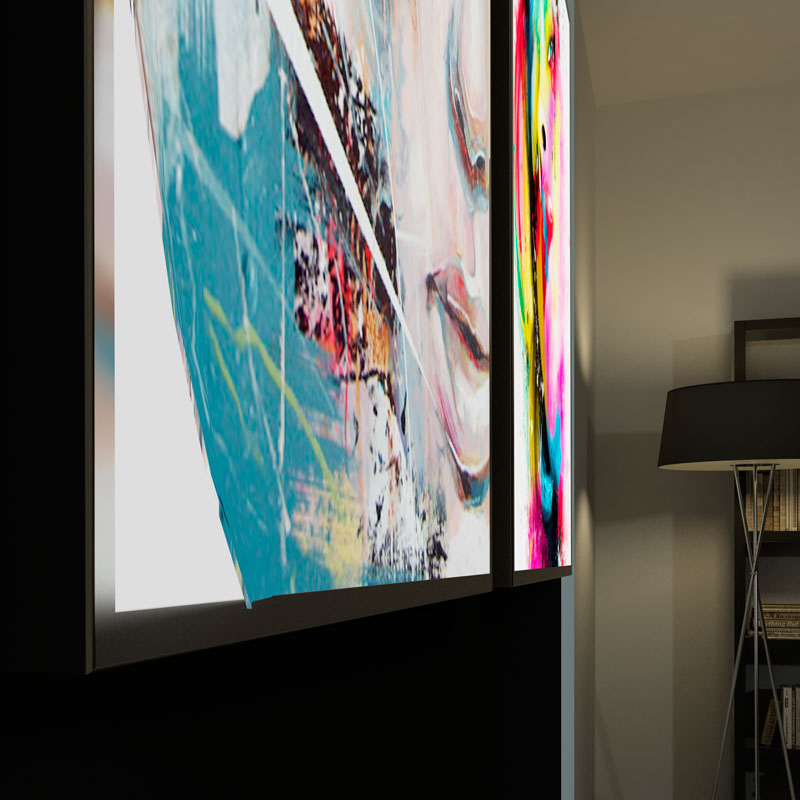 Impressionist inspiration
Light that builds up an image, reflection that creates colours and colours that distinguish shapes to fit into the space. This lesson in impressionist style inspires us to furnish spaces with light and colour.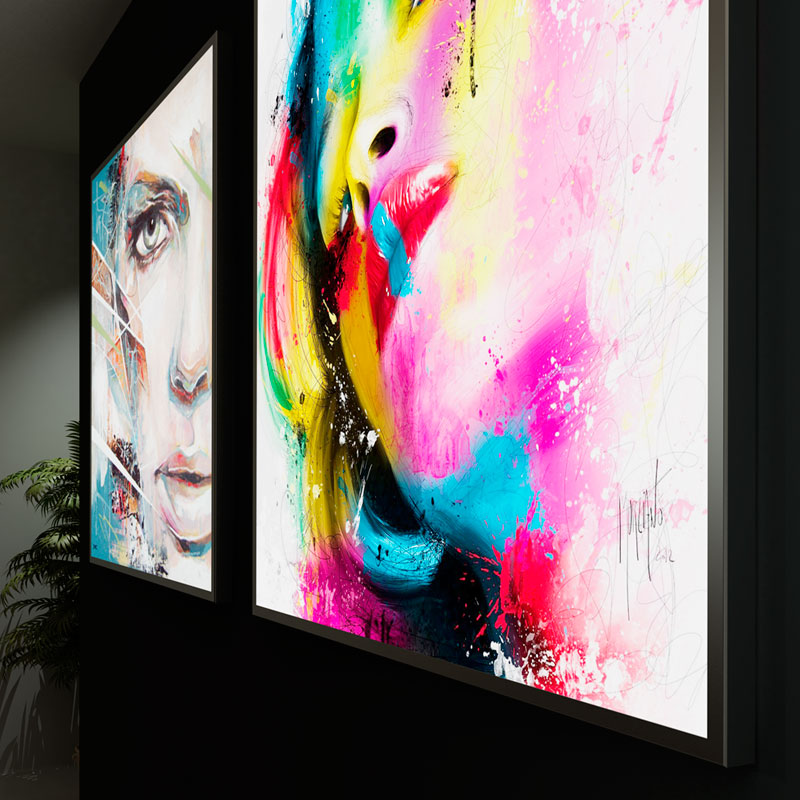 Your bedroom is without a doubt the most personal space of your home and it should deserve a great deal of attention. Unica lighted mirrors and panels will help you refine your decor according to a modern design style, tuning in the overall aesthetic of other areas of your home.
"We wanted to propose a truly unique product that successfully combined clean lines and the perfect refraction of light: we have created objects capable of transforming a space in an almost phenomenal manner."
(M. Dainese – Project Manager)"
WE FURNISH WITH LIGHT
Are you looking for new living room ideas?