SP Range Of Mirrors
Form, Content, Function

SP light up wall mirrors

 with geometric frame in aluminium
A range of functional mirrors to improve how we use and enjoy spaces
SP light up wall mirrors by Cantoni are the result of a conceptual and sensorial journey focused on metal, reflection, light, volume and technology, the culmination of a concept that combines geometric materials with ethereal transparency. A range that stems from a creative experience catering for real people, objects designed to improve the way we use and enjoy spaces here and now.
Frames bevelled at an angle of 5° provide the ideal incidence of light on the face. The opaline lenses through which the I-light is diffused enrich the smooth geometric surfaces of the aluminium frames with a multitude of reflections.
A stunning collection of mirrors of authentic design, in which form plays with transparencies and perspectives, taking on depth and significance and joining forces with advanced technology to fit into real, liveable spaces in a functional and flexible way.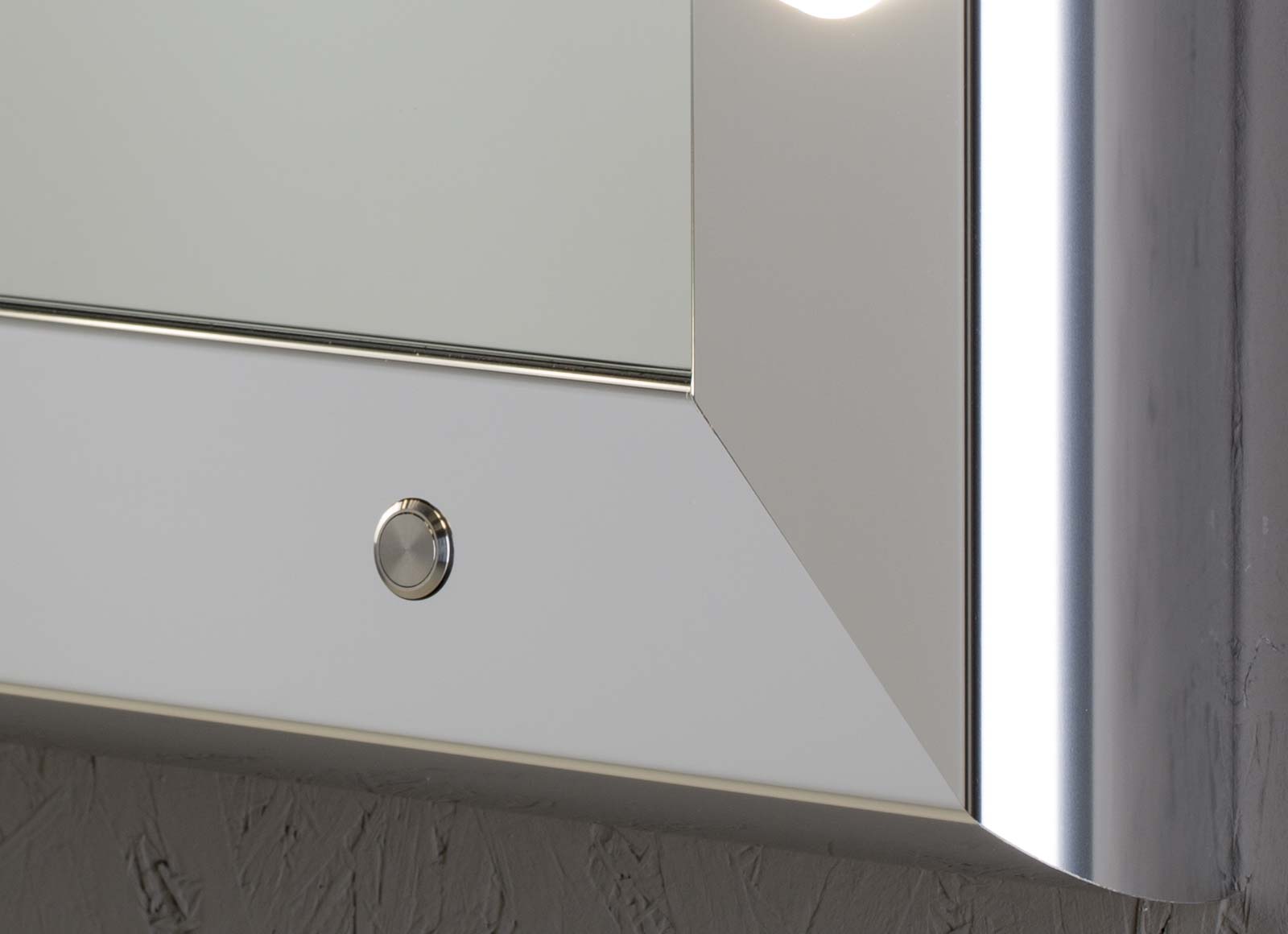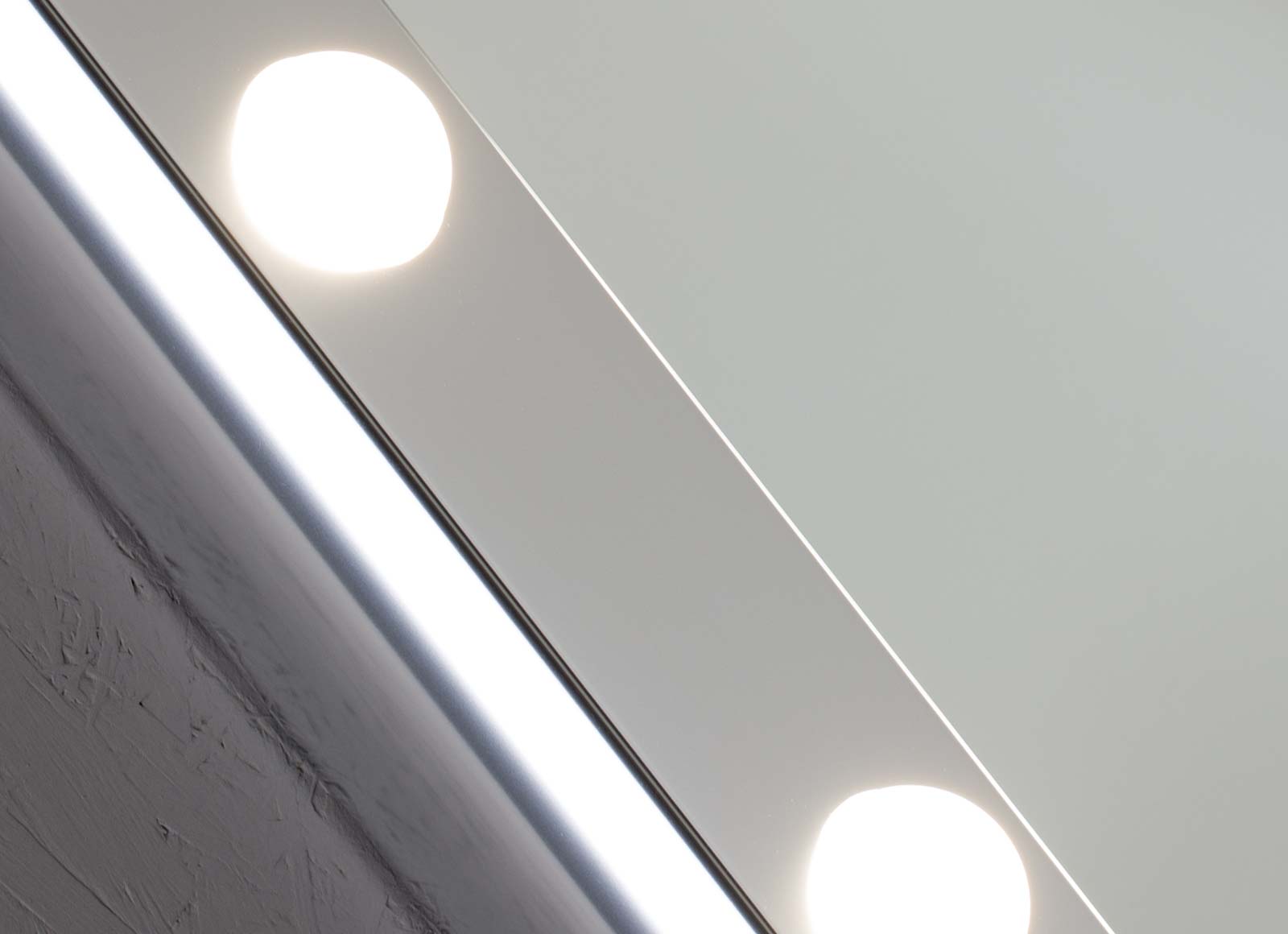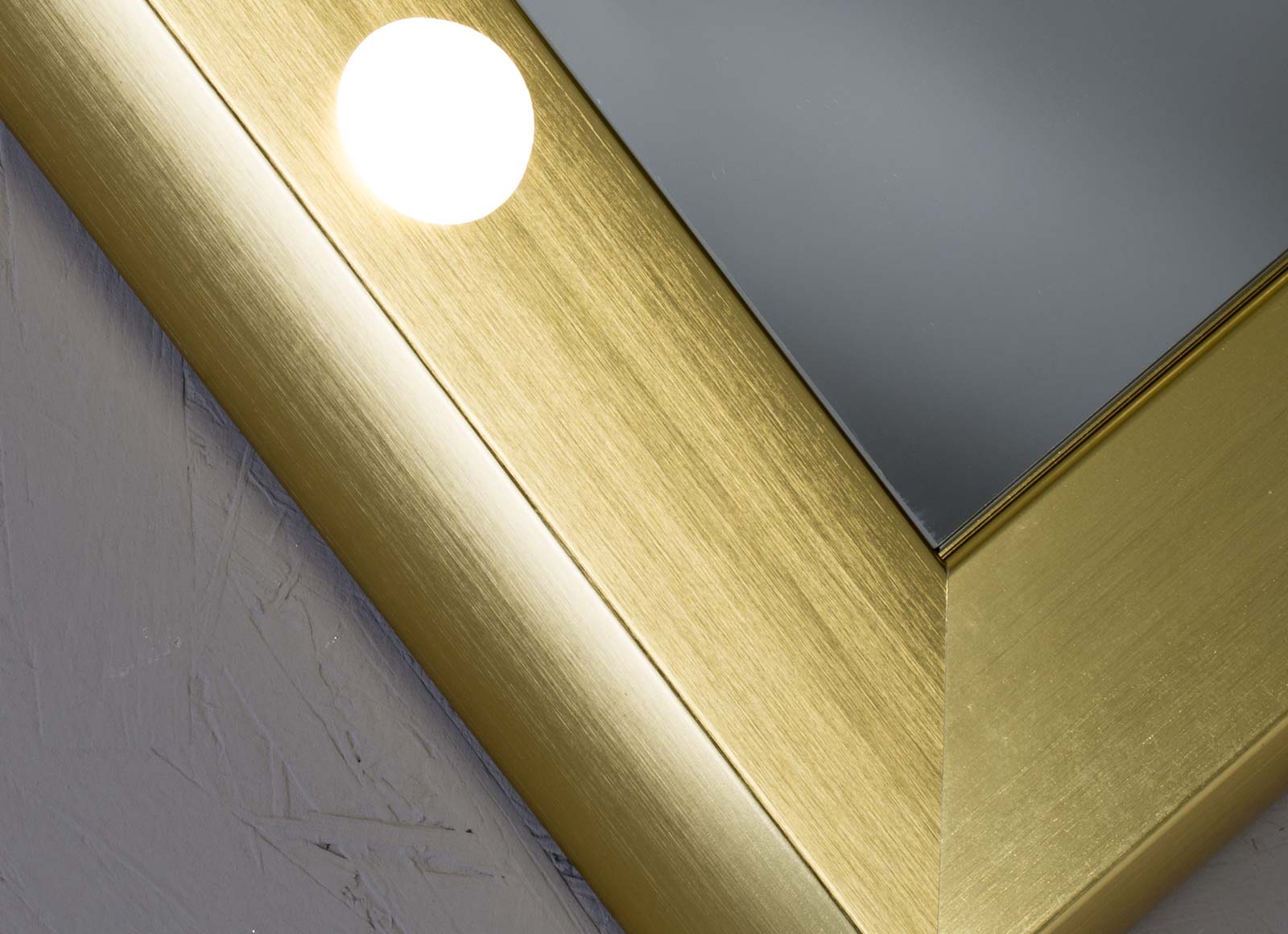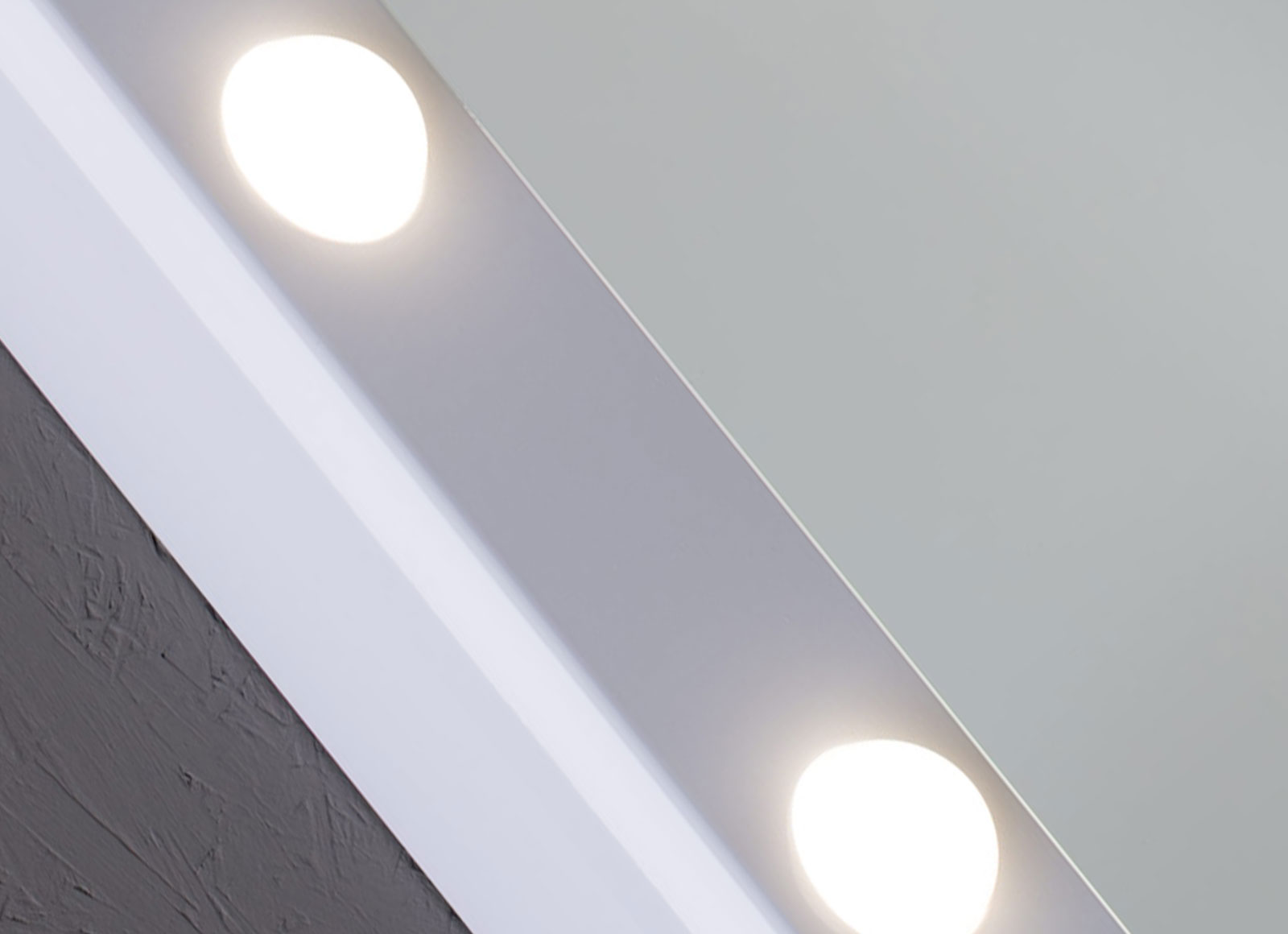 SP light up wall mirrors Catalogue
download the PDF version
 INFORMATION
Would you like to buy an SP mirror?
The SP light up wall mirrors range is composed of wall-mounted mirrors with diffused and adjustable lighting based on I-light technology. The aluminium frame, bevelled at an angle of 5°, is available in a variety of anodized or painted finishes.
The hemispherical opaline lenses are set into shaped mounts on the frame with millimetre-level accuracy.
The SP wall-mounted mirrors are available in various standard sizes (see "sizes available") and can also be made to measure.
55 mm bevelled frame in anodized aluminium
Mirror resistant to corrosion (10X) and scratches (3X)
Safety film
Dimmable I-light lenses
Kelvin: 4200°
Guaranteed lifetime hours 100,000/h
Integrated side actuator
110-240V compatible
Low energy consumption
No photobiological risk
CE certification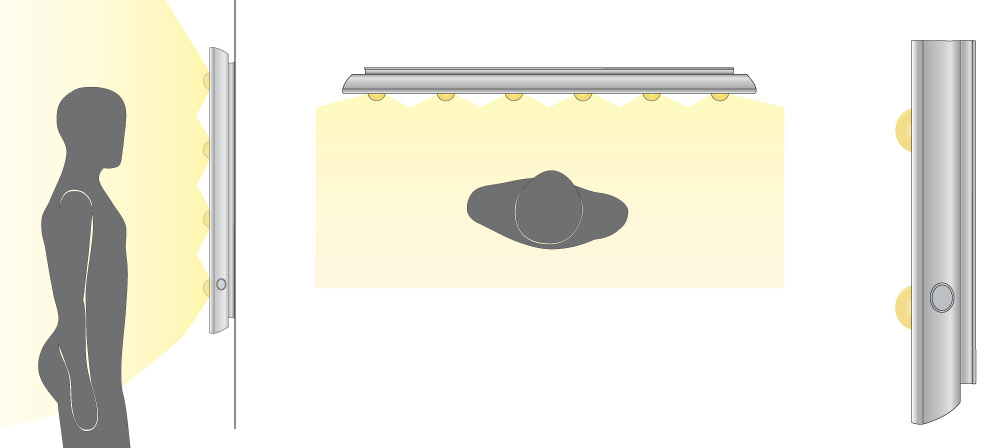 The spacing between and the number of the I-light lenses for each mirror is the perfect one to light up the full source of the mirror and the mirrored image, with no shadow areas.
For further options and max and min size, see 'Customisation options' below





Natural light 4200° Kelvin








Complies with the essential requirements of EU directives applicable to the product:
Low Voltage Directive 2014/35/EU, Electromagnetic Compatibility Directive 2014/30/EU and ROHS Directive 2011/65/EU, when installed in compliance with these instructions.
Applicable harmonised regulations:
EN 60598-1:2015, EN 60598-2-1:1989, EN 62031:2008+A1:2013+A2:2015, EN 62471:2008, EN 61347-1:2008+A1:2011+A2:2013, EN 61347-2-13:2006, EN 62479:2010, EN 55015:2013, EN 61547:2009; EN 61000-3-2:2014; EN 61000-3-3:2013
Standard Anodized Finish
ABL – Polished bright silver
Other finishes are available on requested
Made-to-measure also available
Various standard sizes ( see 'sizes available')
Also available without light
Made-to-measure also available
Min. size 600 mm Max. size 1,850 mm
Max 30 I-Light lighiting sources
Cantoni will assess feasibility, methods, costs and times for the customisation of products on a case-by-case basis.
Our light up wall mirrors are unique pieces.
If you would like a design, quote or information