Contract mirrors for hotel, resort, spa
The concept of staying at the hotel has also inspired the design of the bathroom area, which is increasingly becoming a wellness area, made up of exclusivity and pleasure dedicated to the guest. The guest who is attentive to the image of their hotel today devotes a special attention to the comfort and functionality of the bathroom area and the areas dedicated to the care of the person.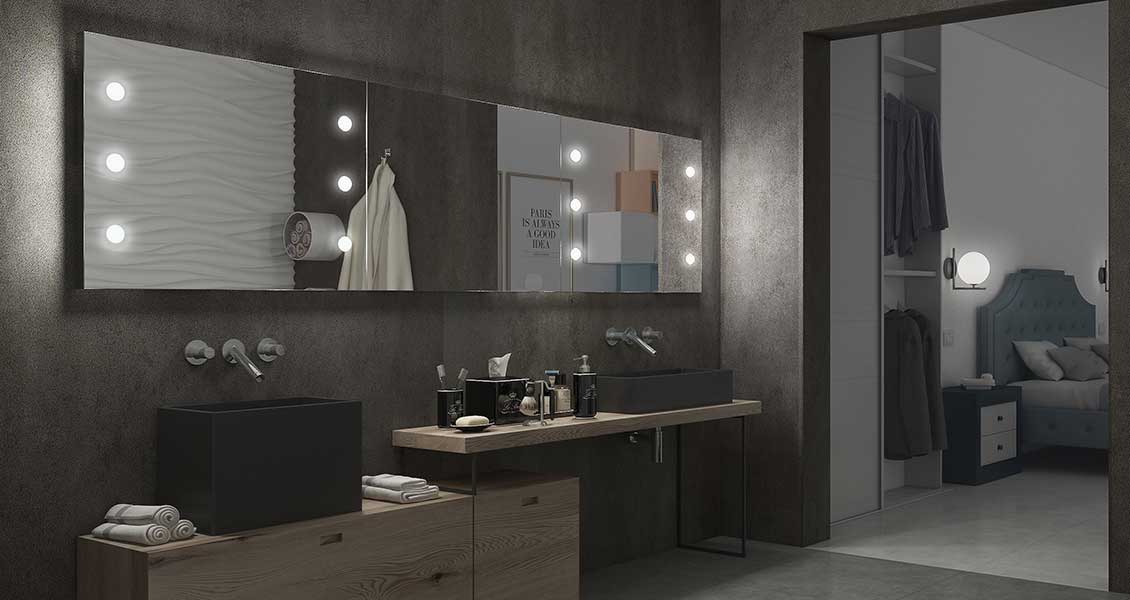 Why we need a Contract line Unique by Cantoni
The enhancement of the illuminated mirror as a decorative and functional element is at the heart of our brand's history, from our roots in the beauty and wellness sector to the residential market that has enthusiastically welcomed our design mirrors. Often in contract supplies, the mirror has played a marginal role, but more and more interior designers and general contractors feel the need to insert a mirror that represents a benefit to their design project, with qualitatively high technical characteristics and energy performance appropriate to the requirements of the project.
This is how our Contract line for professionals was born: the MDE line design mirror with silver anodized profile proved to be the ideal candidate for hotel bathroom furniture, but also for Hall and reception in luxury resorts with minimal design.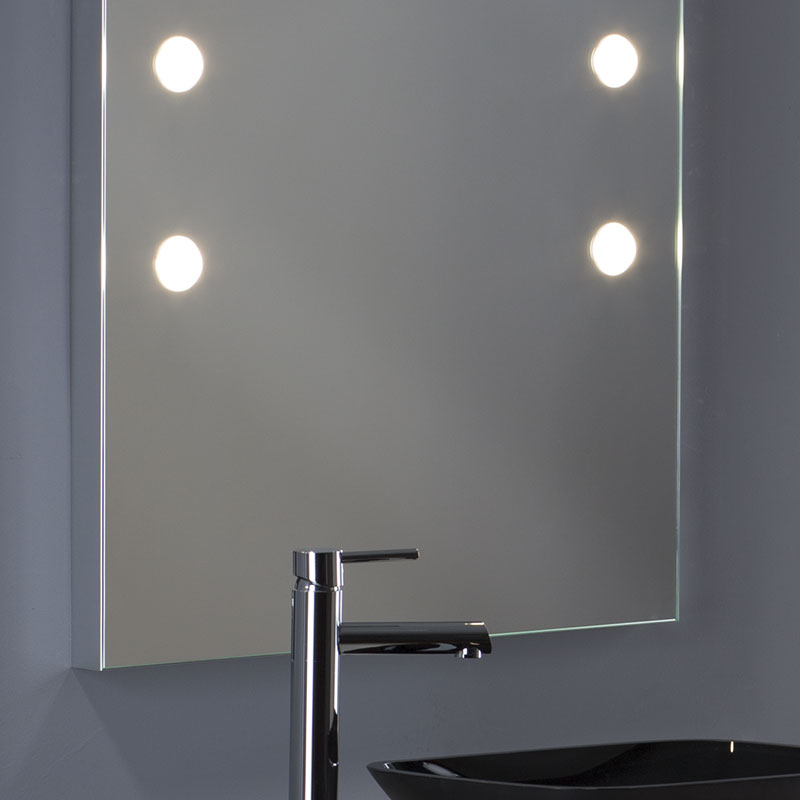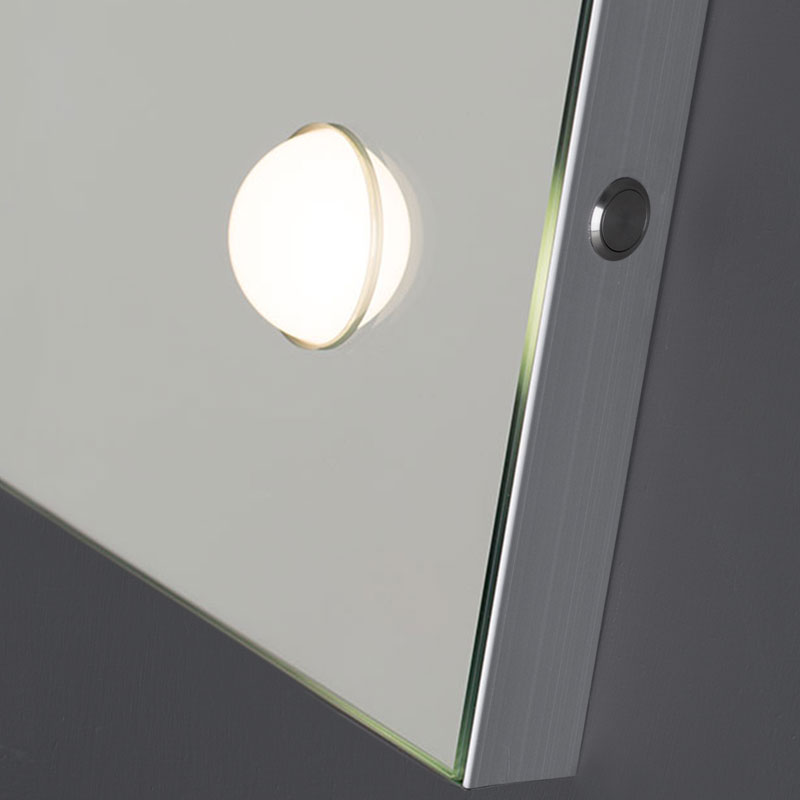 Pharmacies and optical centers.
Collaboration with important players in the supply of furnishings for pharmacies (for the cosmetics area) and optical centers has brought our line of mirrors MDE Contract to many shops where the availability of quality illumination is felt as a requirement as design. Every so often, the mirrors combined with the Visual panels for commercial communication, these mirrors add adequate illumination of the face and become functional to the proposed service.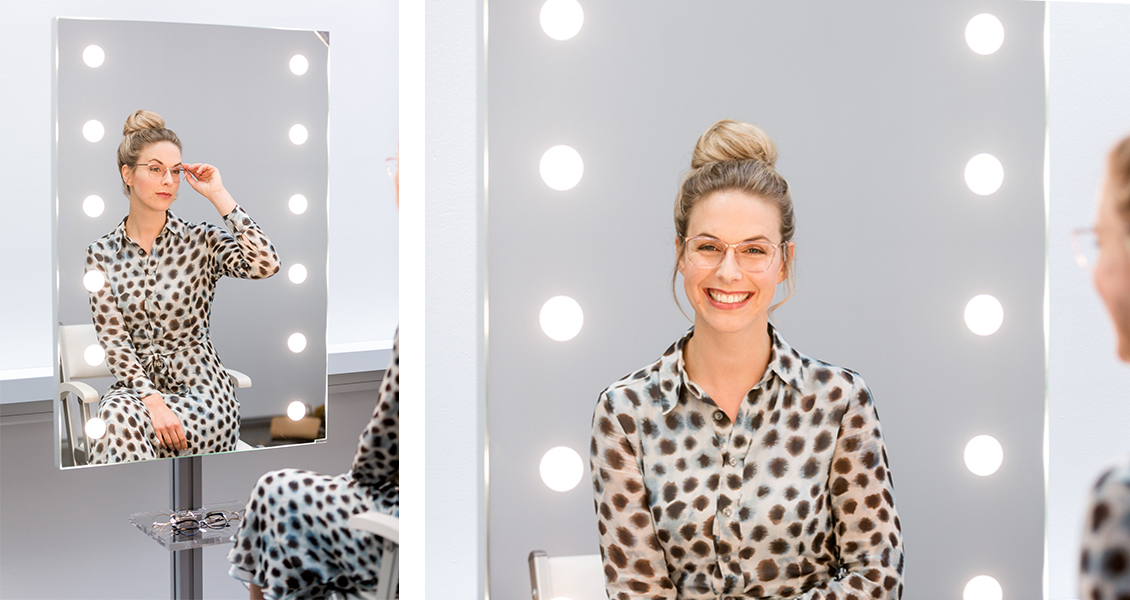 The range of mirrors MDE Contract.
Unica mirrors have 3 times more scratch resistance than conventional mirrors and 10 times more corrosion resistance, ensuring a long service life even in damp environments. The illumination is entrusted to our well-known I-light system, integrated in the mirror, with 6 light points of 270 lumens each, low energy consumption and guaranteed life of 100,000 hours.
The MDE Contract mirrors, available in 21 standard models, are also available in the lightless version, with the same quality and production characteristics Made in Italy.
This range of mirrors is dedicate to hospitality and commercial spaces projects with a minimum quantity of 10 mirrors of each model in the Contract catalogue.
For smaller quantities, the choice of Unica by Cantoni lines and our tailor-made design service will be able to satisfy even small, highly innovative interior projects.
SPECCHI DALLA LUCE VERA
Vuoi inserire gli specchi illuminati Unica nel tuo bagno ?
Contract mirrors CATALOG
Download the catalog of Wall mounted mirrors with lights