Magic mirror on the wall, who is the fairest one of all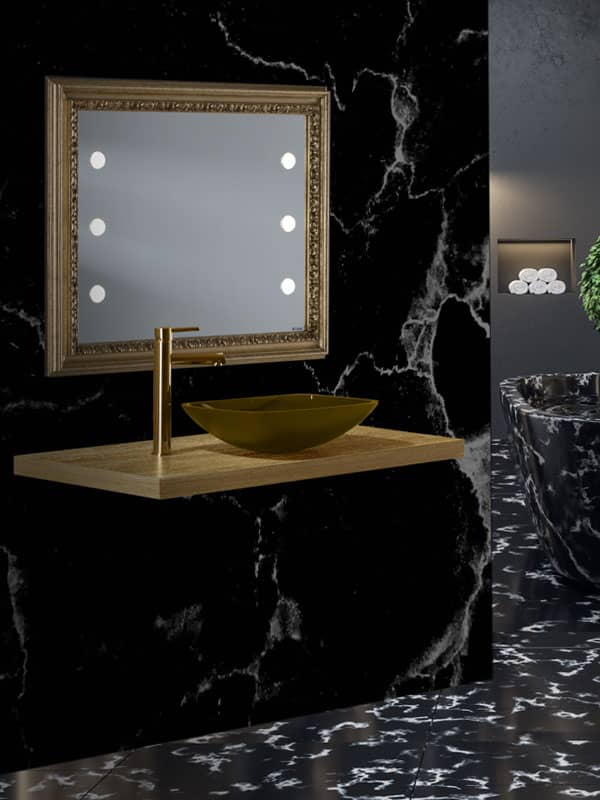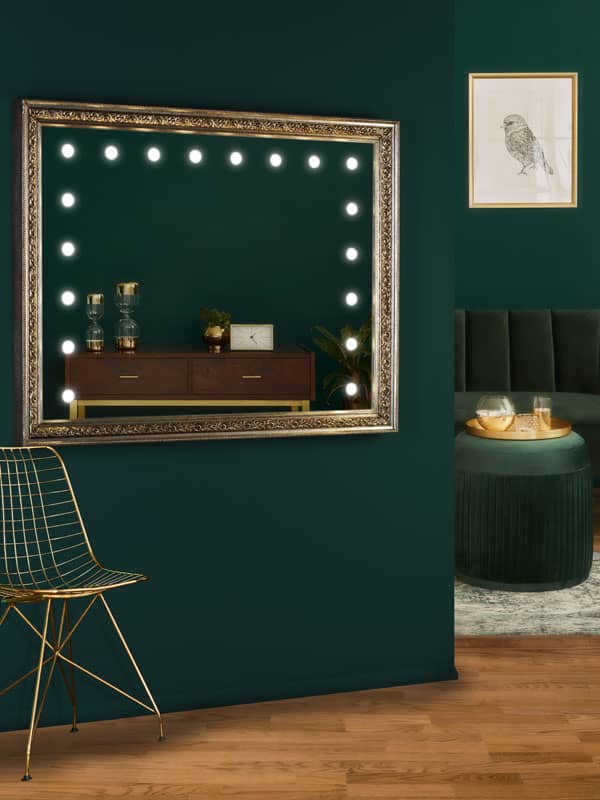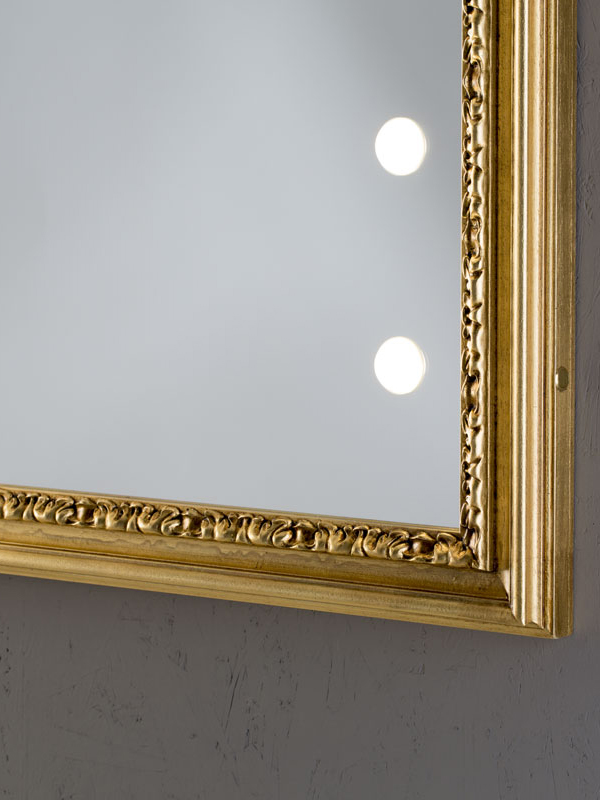 Any mirror, regardless of its frame, in other times was a luxury item reserved for a privileged few; today a gold ornate mirror stands out as sign of wealth and power.
Synonymous with royalty, a gold frame mirror has a timeless appeal and has always been a popular choice to light up almost any room: a burst of sunshine, a real game changer in the home décor.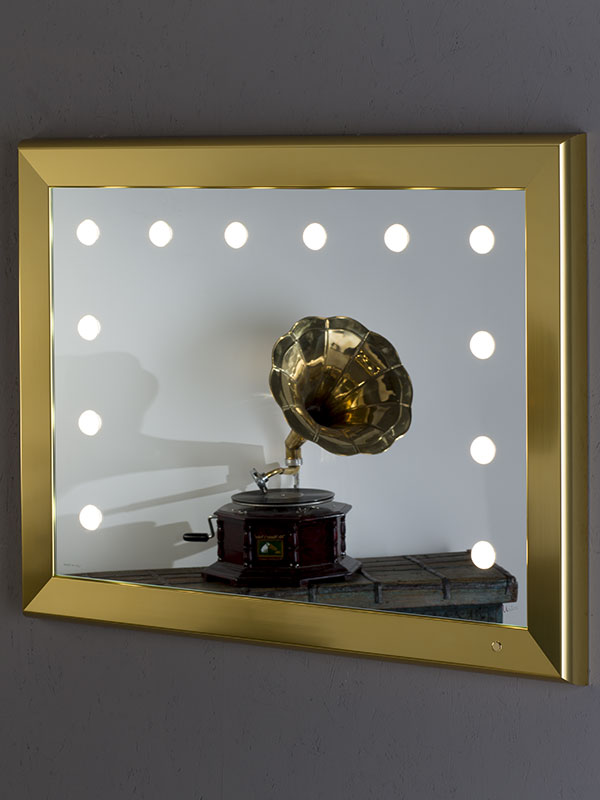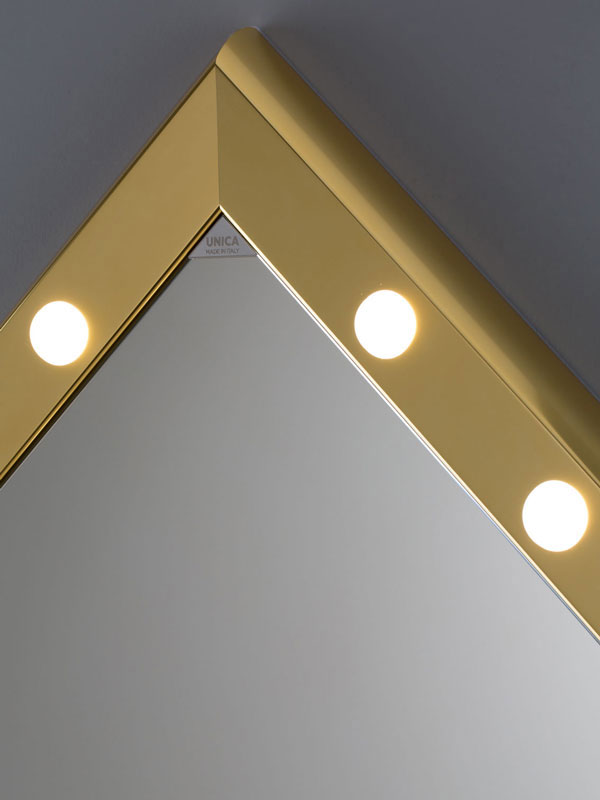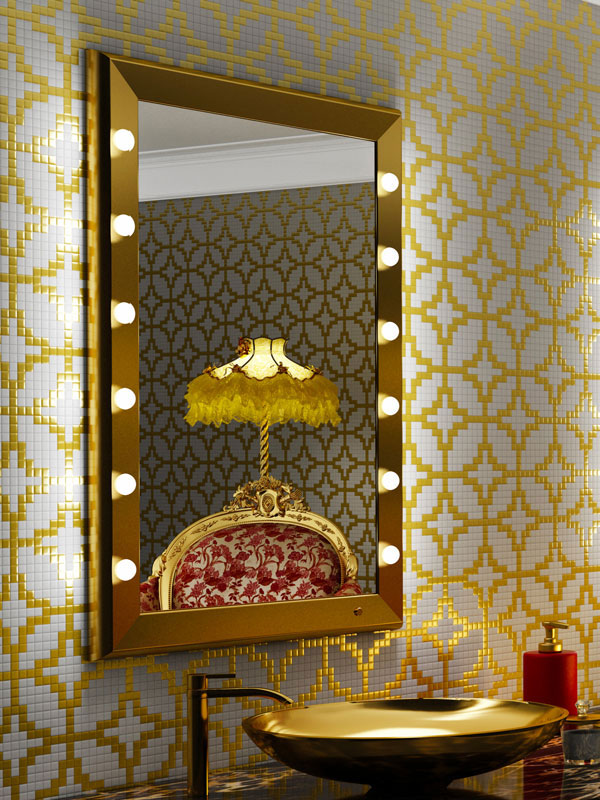 A gold wall mirror can actually be highly decorative, add warmth to different spaces, from bathroom to bedroom and make them brighter. A gilt mirror will definitely enhance the style of your living spaces, bringing a touch of rich decadence and glamour.
Unica golden mirrors, with or without the special I-light lens, are available in different sizes and frames: ornate mirrors with precious solid wood frames or geometric metal frame mirrors in anodized aluminum.
If you are looking for something less classic and more futuristic, maybe a back golden light can do the trick, as you can see in the picture of our full length frameless mirror equipped with RGB backlight (MH mirrors range).
Our experienced customer services team will assist you finding the perfect gold mirror to suit your design project.