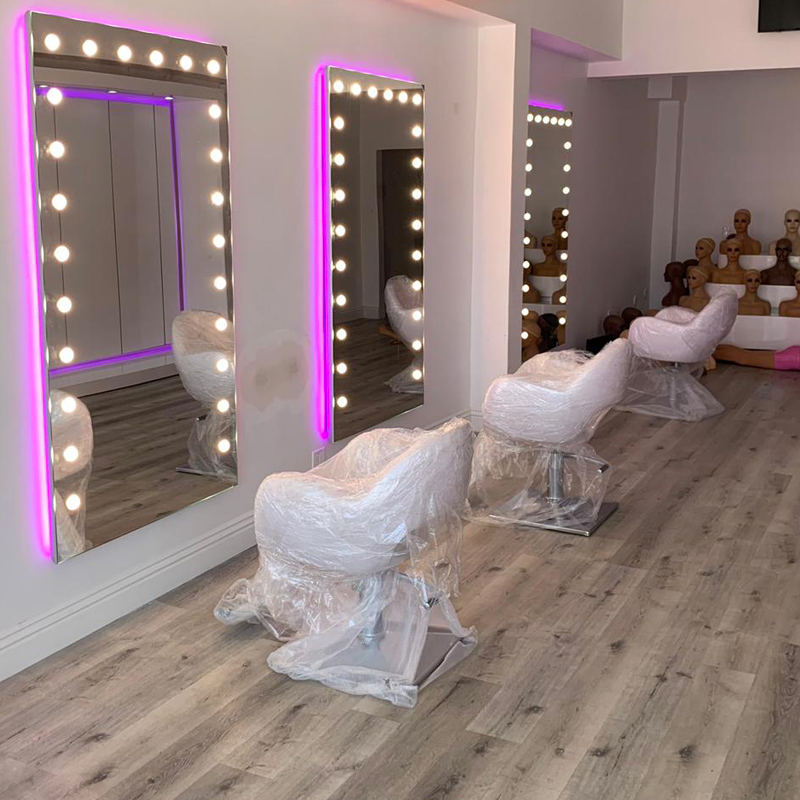 HAIR CENTER IN LOS ANGELES
Italian design and technology also seduce the States!
We see it in this installation. The Hair Center in Los Angeles wanted to enrich its space by installing the mirrors of the MH line, able to enhance the mood of the room thanks to the RGB backlight.
The space acquires a natural depth revealing an aesthetic of character, while offering direct lighting, full and similar to sunlight.