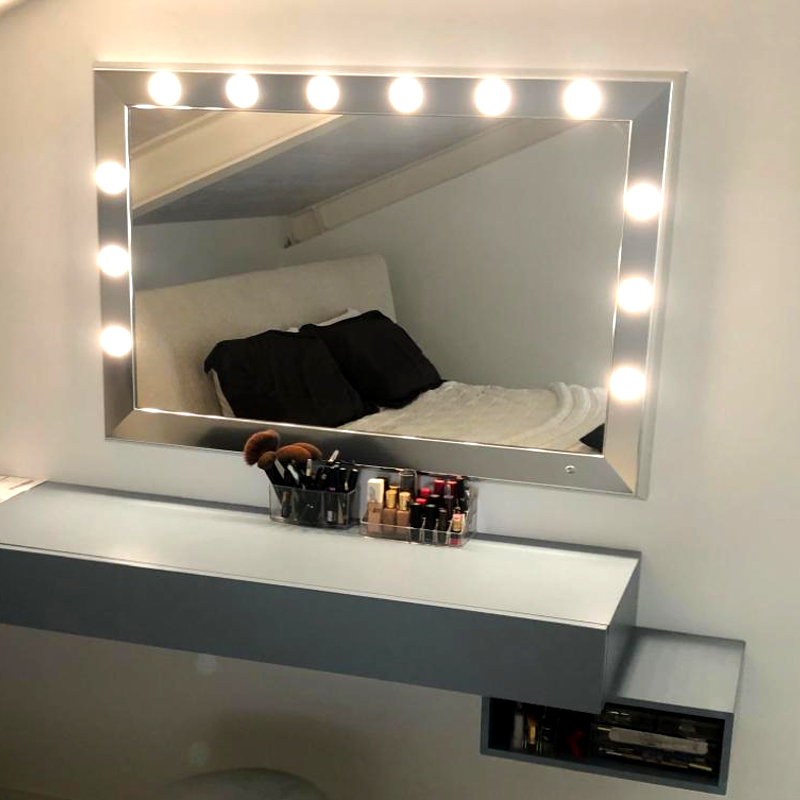 PRIVATE HOUSE IN CERVIA
Unica mirrors are also perfect for completing bedroom furnishings, becoming the focal point of the room.
In this private home in Cervia, the mirror of the SP model becomes the protagonist of the room.
The preciousness of the lights embedded in the frame gives a particular softness to the context.