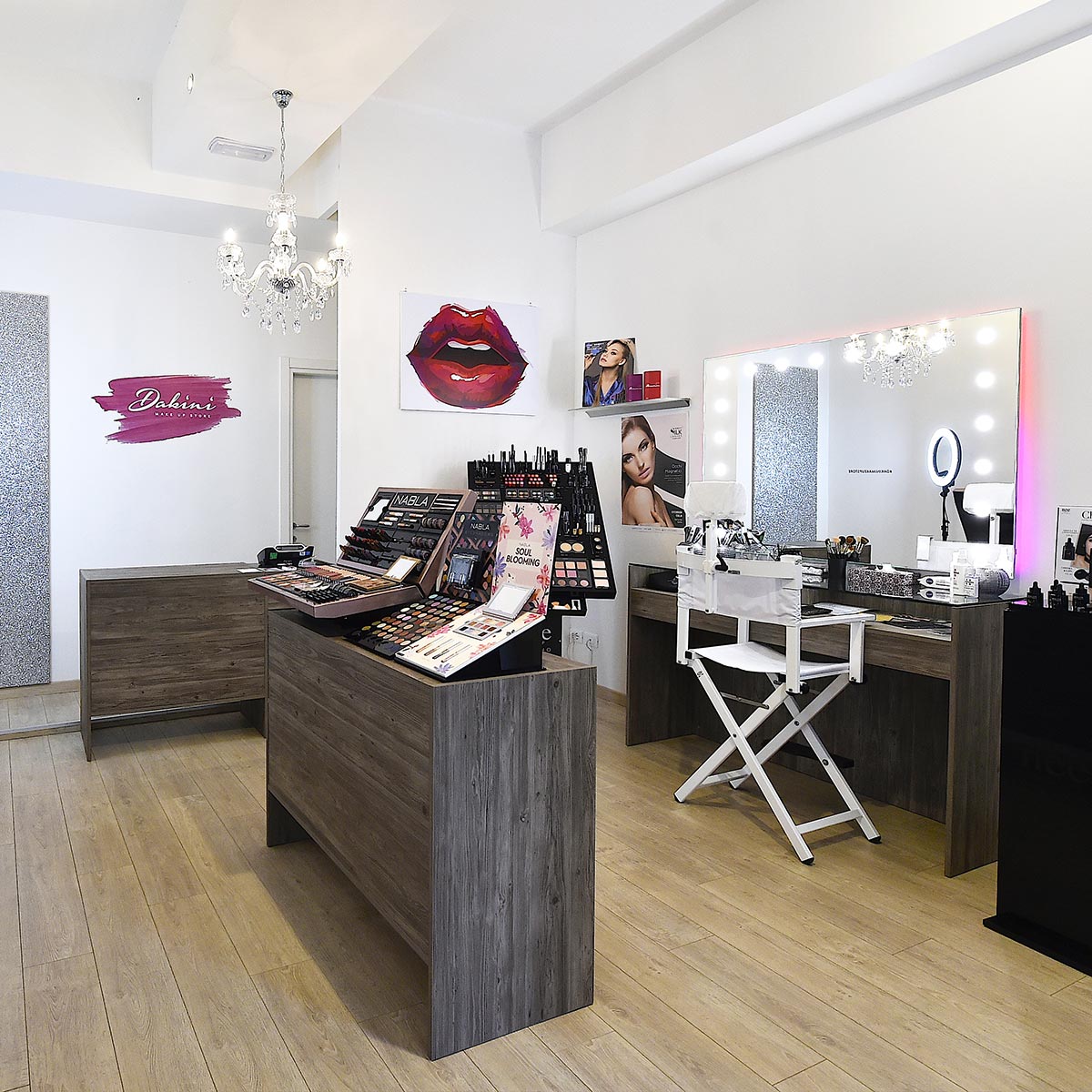 MAKEUP CORNER FOR BEAUTY PARLOUR  – RIMINI
A beauty parlour furnished with a particular attention to the quality of light, materials and products and, last but not least, with a peculiar consideration for energy saving. The choice of a top line lighted mirror, the MH Divino XL, characterised by the professional lighting system I-light,  the autonomous LED backlighting and the perfection of the mirrored image, is perfectly in line with this vision.
The customer has chosen the mirror with LED backlighting, coordinated with the backlit panels, in order to enrich the ambient of light and color even at night: the minimum electrical consumption of the LED backlighting, independent of the mirror professional front light, makes the salon well visible even during closing times, without the need to install additional lighting systems.
The lit mirror is the true core of the parlour and a Cantoni professional makeup chair S102.A.B in white with adjustable headrest completes the beauty corner.
The LED-backlit spring-fit panels of the Unica PH collection decorate the walls.