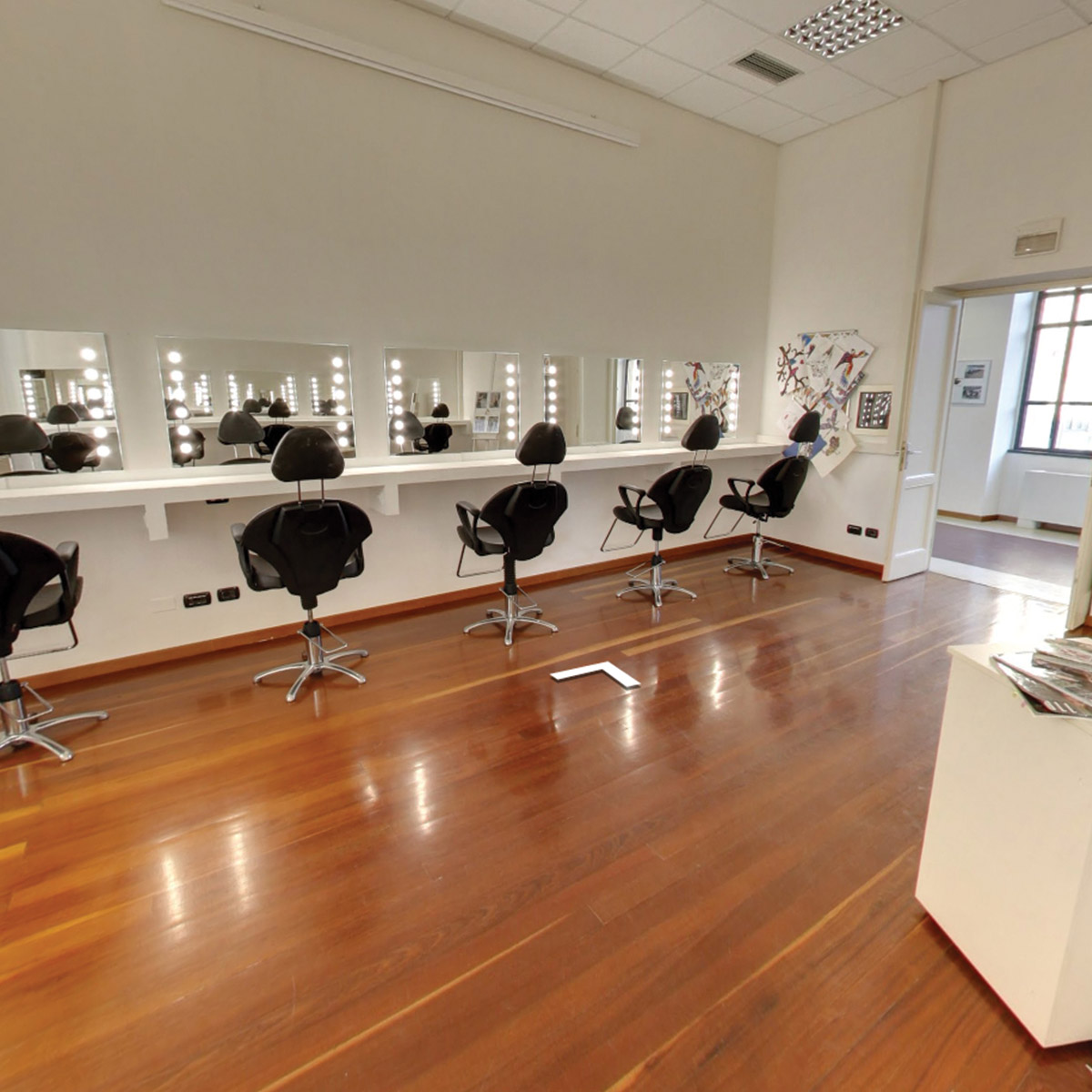 MAKEUP SCHOOL FOR PROFESSIONAL MAKEUP ARTIST – MILAN
Cantoni furnished the classroom of a well-known makeup artist school in Milan with the luminous mirror of the MDE range. The essential requirement was a perfectly natural, uniform and stable light, able to convey at the best the smallest colour shades of skin and cosmetics.
The MDE502 mirrors, size 1020x700x 40 mm, with 12 dimmable lighting lenses and the professional I-light lighting  technology, have been the ideal choice: easy to set-up, lean, solid and technical finishes,  these mirrors have been the answer. The safety film and the electrical and photobiological certifications, within the minimal heat emission, ensure the total security for students and teachers.