Hotel bathroom mirrors: the perfect lighting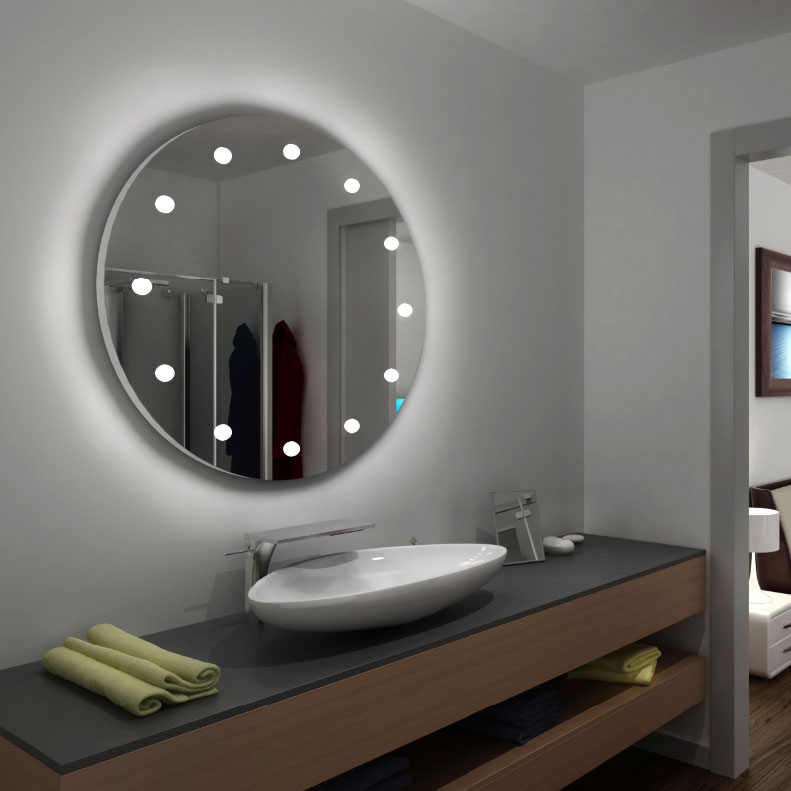 The fundamental role of bathroom mirrors
Bathroom mirrors have a very important role in defining flawless lighting, especially when we want to design a positive experience for hotel room guests. The professionals of the Hôtellerie sector are confronted with an attentive and demanding public, in particular when it comes to the bathroom, one of the fundamental factors that guide towards the choice of a hotel: guests want to be impressed by this room and experience a different dimension from everyday life The bathroom represents the most intimate and exclusive space of the room, it must therefore be thought and designed with the same care that is devoted to the realization of the rest of the rooms.
Enhancing the bathroom
The trend of the hotel world is then to give maximum value to bathroom furnishings as a true space of luxury and relaxation that aims for maximum comfort. A large room, aesthetically nice and above all bright: light is the element that really makes the difference in the hotel bathroom, where guests spend a lot of time in front of the mirror to devote themselves to self-care.
Homogeneous and natural light
Very often even the bathrooms with the finest finishes have merely decorative illuminated bathroom mirrors, without any functionality, mirrors that emit a faint light and do not accompany important beauty rituals such as shaving and makeup. The spotlights set in the ceilings to compensate for the lack of lighting do not emit a homogeneous and natural light and diminish the charm of the bathroom space.
Problem solved
Gli specchi luminosi UNICA by Cantoni risolvono questi problemi. Oltre ad essere elementi dal design inconfondibile, ideali per ambienti di lusso come quelli dell'hotellerie, gli specchi di Unica sono sono progettati per emettere una luce ottimale, in grado di avvolgere il viso in maniera omogenea e illuminare la "zona specchio" senza aggiunta di faretti. The lighted mirrors UNICA by Cantoni solve these problems. In addition to being unmistakable design elements, ideal for luxury environments like those of the hotel industry, Unica mirrors are designed to emit an optimal light, able to wrap the face evenly and illuminate the "mirror area" without adding of spotlights.
A Made in Italy solution
UNICA mirrors are Made in Italy and made to measure, guarantee a neutral light that does not heat up, are free from photobiological risk and take advantage of low-consumption technology, raising the standard of design and bathroom performance of the best hotels.