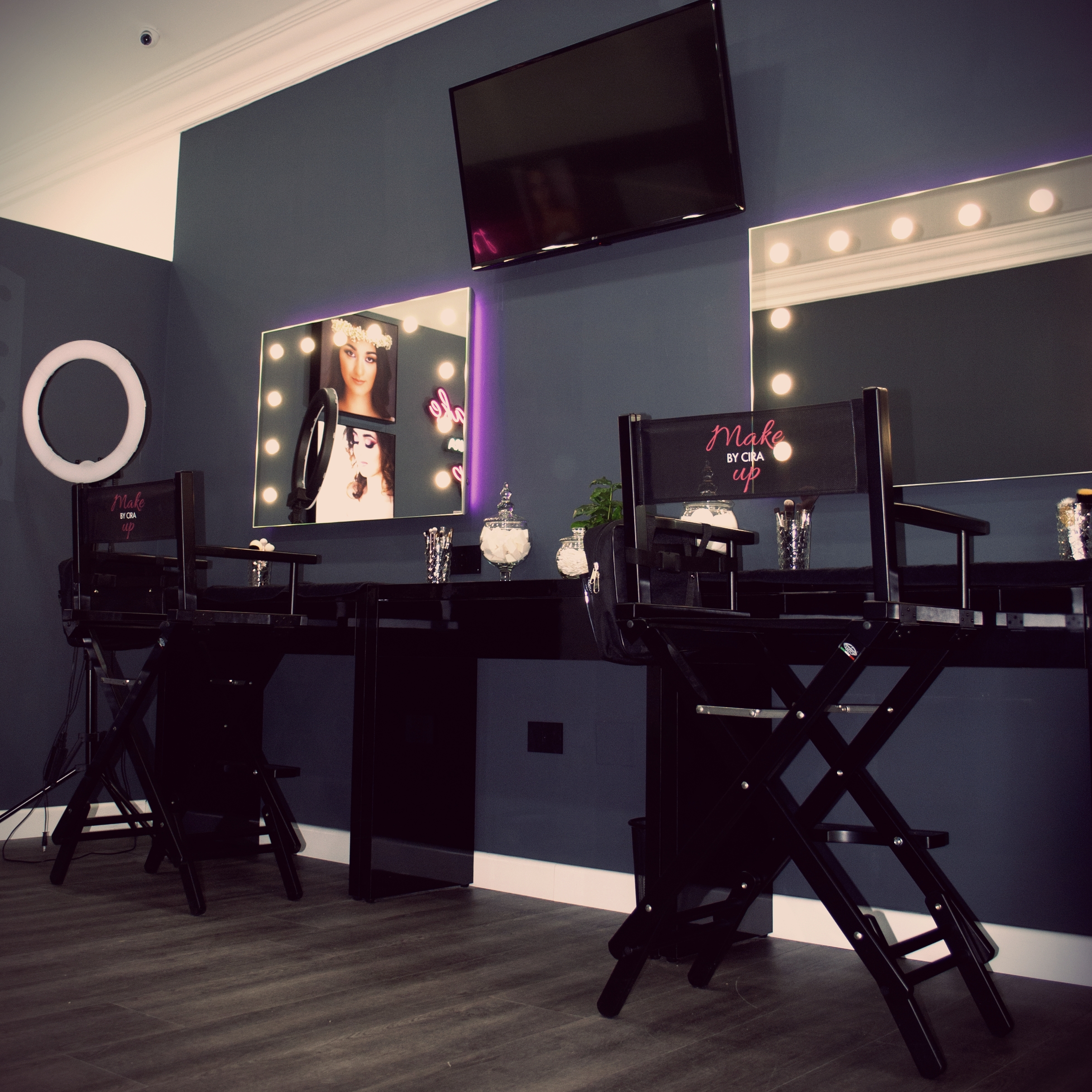 BEAUTY SALON "MAKE UP" DI CIRA DI PIERNO
Technology, quality, design, attention to detail: these are the guidelines for a beauty salon furniture of a that aims to characterize a room and at the same time meeting the needs of an increasingly demanding clientele.
Make up by Cira Di Pierno – Beauty Salon chose the mirror solutions by Unica to create a beauty corner with a young style able to catalyze attention at first sight. The shades of black and blue of unquestionable elegance combine to enhance the key element of the corner: Hollywood mirrors with lights MH01 from Unica that guarantees excellent lighting in the professional work area.
The I-light lighting technology, which completely integrates the light into the mirror's thickness, is designed to wrap the face with perfect tonality, intensity and incidence. Thanks to the square and minimal shape, the luminous mirrors by Unica become real design objects, perfect to create a corner of contemporary luxury inside the salon. The workstation is completed by a make-up chair that combines an essential silhouette with the intrinsic solidity of aluminum.
Designed to provide maximum practicality to beauty professionals and maximum comfort for the client, Unica make-up chairs are functional and safe furnishing accessories that complete the beauty salon furniture with a completely customizable and unique detail. Contact Unica Luxury Lighted Mirrors to find out more information about Unica solutions for your beauty corner.