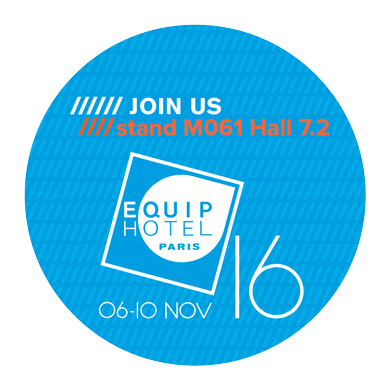 THE MIRROR IS THE KEY ELEMENT IN THE DESIGN OF HOTEL ROOMS
The first impression made when a guest enters their hotel room has a huge impact on how they assess their overall experience of the hotel: this private space must be perceived as elegant and welcoming, but also comfortable and functional.
Cantoni will therefore be a valuable presence at the 2016 edition of EquipHotel, in Paris.
A wide range of decorative elements distinguish the four mirror collections and the range of backlit panels and frames, making them perfect for all styles of architecture and design, from traditional, to modern and minimalist, guaranteeing function, style and charm.
Where: Paris, Parc des Expositions de la Porte de Versailles
When: November 2016, 6 – 10