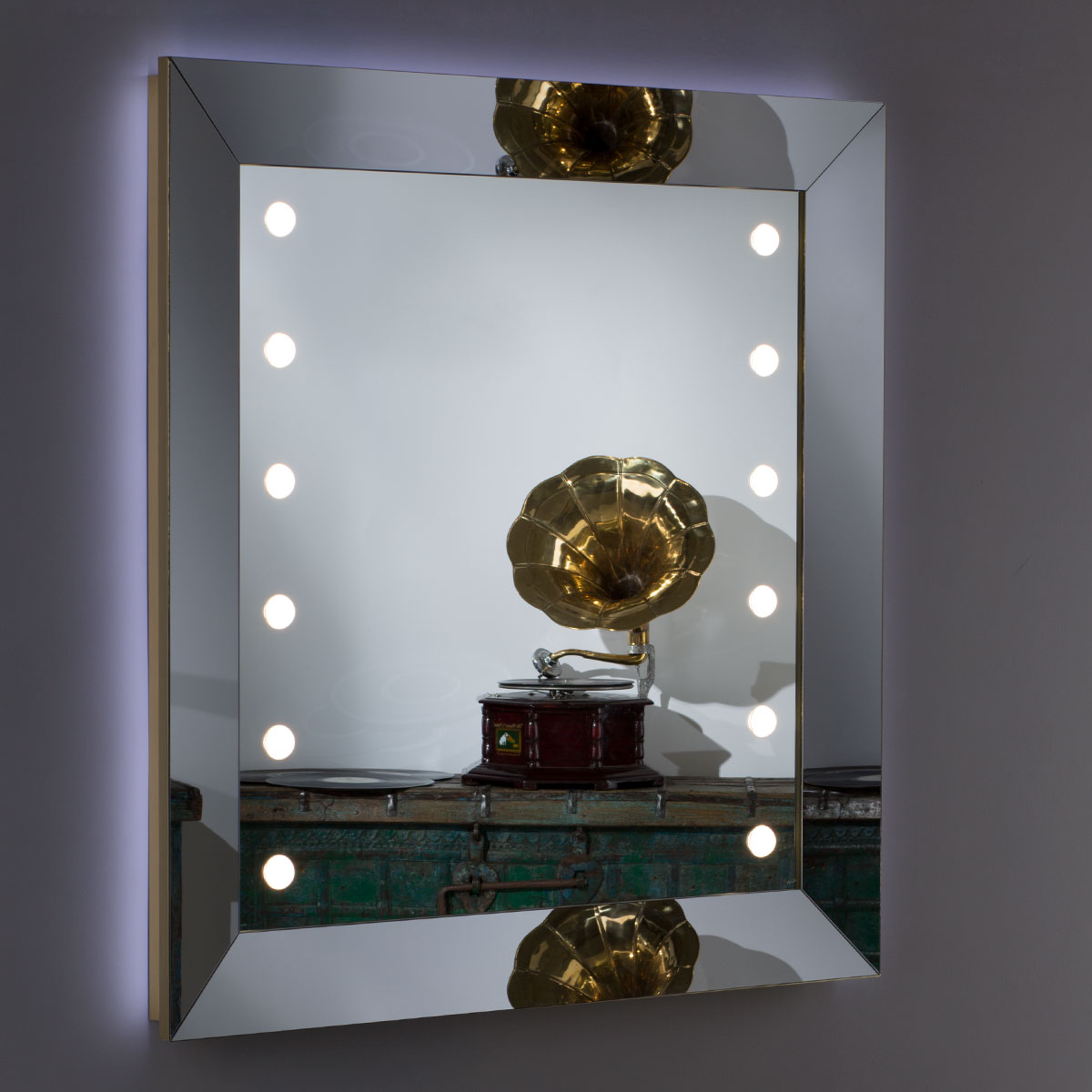 A MIRROR FOR AN INTERIOR DESIGN PROJECT
Here an example of implementation of a tailor-made mirror, with the integrated I-light system. The customer requested an enormous mirror, with a perfect natural light, to include in a residential project. Working closely with the customer's interior designer, Cantoni realized a unique mirror of which, in these pictures, is possible to see a more little sample.
Starting from the MH line,  the Unica higher level collection with Opaltech lenses set into the mirror, an inward splayed frame has been designed and produced; then, the frame has been coated with a gold anodized aluminium profile and a smoky mirror. The three finished mirrors handed to the customer are 2.80 mt high and  1 mt wide and they have been set up in a walk-in closet and the two bedrooms.