We have already talked about Coco beauty maker and her Beauty Center project. A beautiful example of a project developed in symbiosis between client, architect and Unica by Cantoni products. Taking this beautiful experience as an example, let's try to develop the concept.
Everything starts from an idea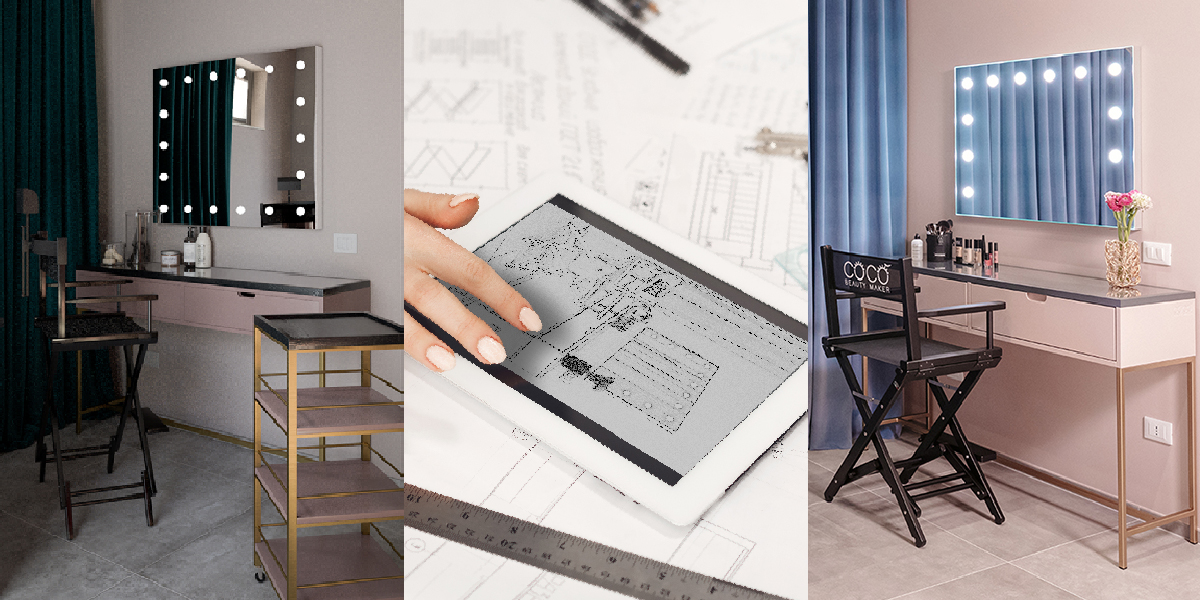 The idea, the key to the success of your project.
Behind every project there is an idea. This idea can be yours or a concept developed by other people.
The realization of this idea through the creation of a project is therefore closely linked to your motivation: you must be ready to fully invest yourself. Your journey will truly be littered with very different pitfalls that you will have to overcome. It is therefore important that the choices and its operating methods are totally in line with your personal project.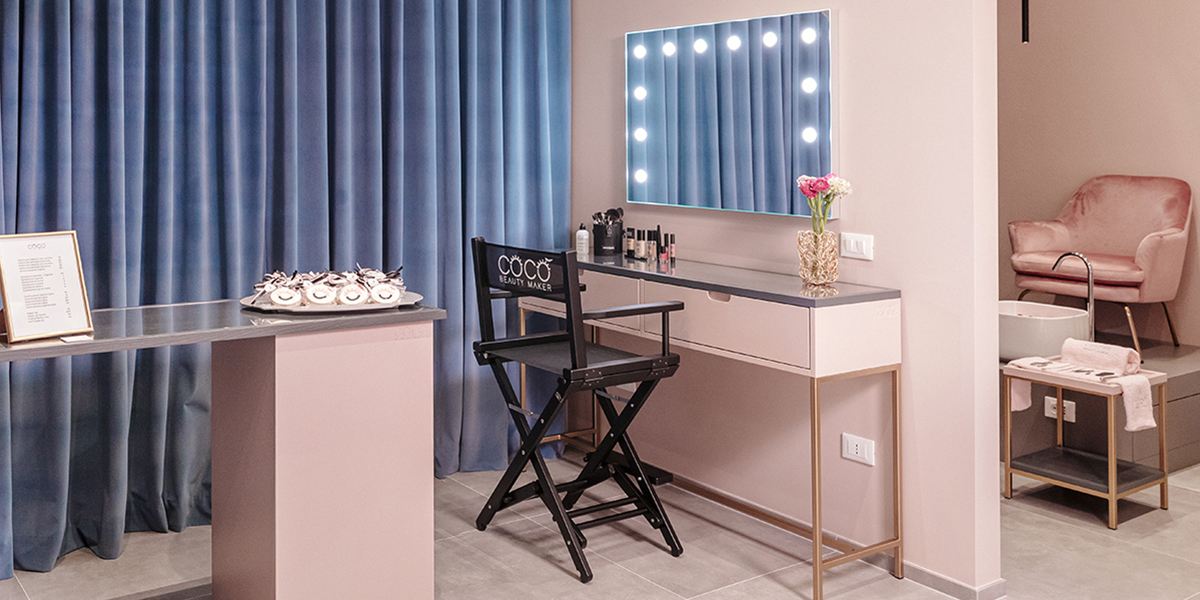 Whatever the result of experience, know-how, creativity or just opportunity, any idea can be developed.
A good idea must satisfy a need.
Aesthetics and functionality are two essential ingredients to create a professional and welcoming makeup area.
A large mirror with professional lights that do not alter the colors and create a light that envelops the client making her feel like a star.
A functional furniture with an attractive design where everything is clean and tidy.
in this image the realization of the project : UNICA Mirror, art. MDE01 + Makeup chair double height with Headrest, art. S102N
Architect: @marioclaudiorecchiadotcom
Beauty center: @coco_beauty_maker
Photo:  @annaagrusti