For this beautiful Villa, the client chose Unica mirrors for the bathroom and bedroom.
Both of the MH line with adjustable front light and RGB backlighting.
BEDROOM
For the sleeping area, the MH08 mirror contextualized in an excellent way, creates a dream atmosphere. The beauty area in the bedroom becomes an intimate space for self-care.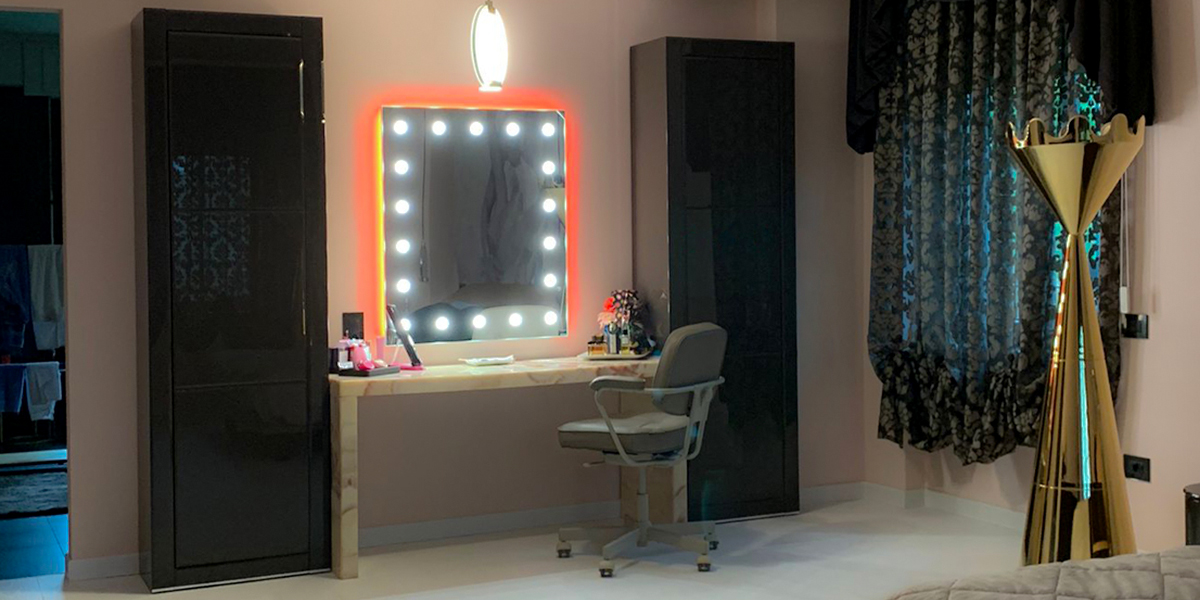 thanks to the possibility of changing the color of the backlight with a simple remote control, you can change the atmosphere of the environment and enjoy the benefits of chromotherapy based on your mood.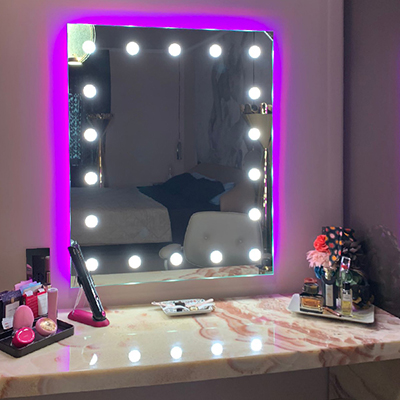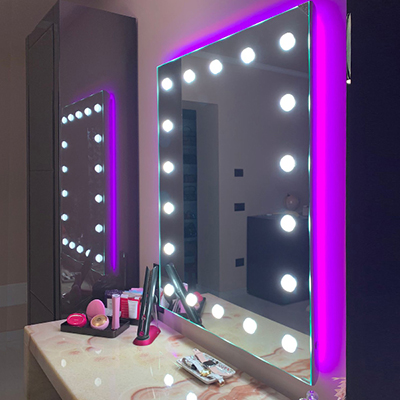 BATHROOM AREA
A majestic mirror was installed in the bathroom, 1 meter x 1 meter and 40 cm, always with RGB backlighting.
The intensity of the front lights can be adjusted as needed, making it extremely versatile for everyday use. If needed, the light can be adjusted to the maximum for a perfect make-up or for a shadow-free shave.
The backlight can also be used as a courtesy light, for example, keeping it always on during the night, or using it as a chromotherapy  during a hydromassage or shower.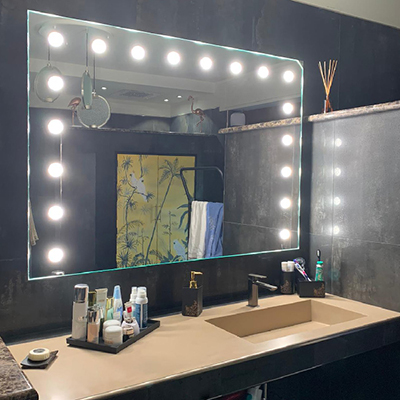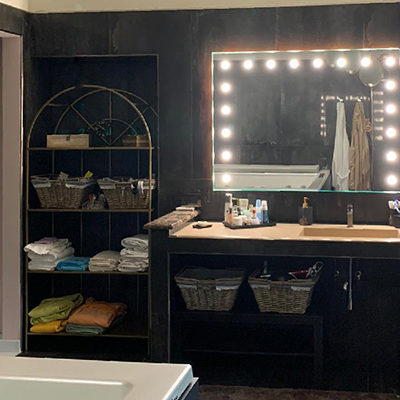 Federica has certainly chosen the best for her beauty spaces and the message she sent us filled us with pride:
"the mirrors are beautiful and in perfectly working. I use the backlight in the sleeping area a lot as a night light …. it's fantastic!"