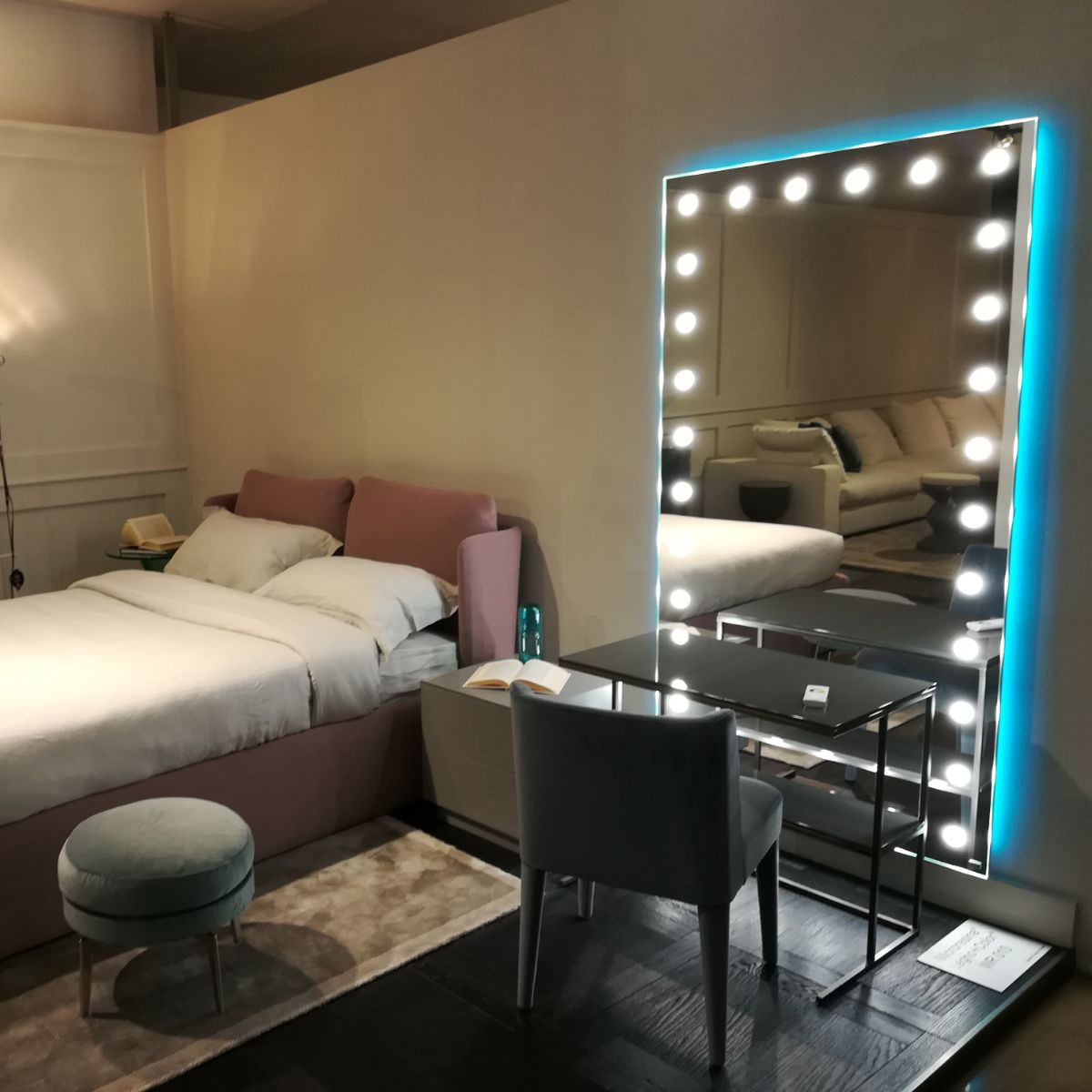 THE UNICA MIRRORS LIGHT UP THE BEDROOM
We introduce the Galbiati Arreda showroom, located in Milan, Viale Certosa 21, where the elegance of the Unica mirrors enhances the bedroom environment. The RGB backlighting system creates an unparalleled atmosphere and the exclusive I-light lighting system lights-up the entire ambience with a flawless sunlike shade and no need of inserting further lighting points in the room.
In the pictures below, the full-height MH09.V mirror, with its 24 Opaltech lighted lenses and its clean design is an outstanding piece of furniture and grants a sharp mirrored image and faithful colours. The MH01 Divino mirror transforms a simple dresser in a top-level beauty corner.
The historic showroom in the centre of Milan is waiting to show you live the magic experience of the Unica mirrors.